Police Extra-judicial Execution of Steven James Wallace; Cover-up of parallel construction by Commandant Clark's Cabinet; Justice Minister Phil Goff's capitulation to Police Captains; & why three official investigations & two court proceedings overlooked the  conspiracy to cover-up a murder by Police [Dispatch from Carrot Land #007]

By Snoopman
Parallel Construction in Murder Investigation
Back when the current Mayor of Auckland, Phil Goff, was Minister of Justice in the Clark Labour–led coalition government, he played a pivotal role in the cover-up of a murder, in order to protect the Police.
Through a cowardly criminal process termed parallel construction, set in motion by the head of the New Plymouth Armed Offenders Squad (AOS) and CIB – Senior Sergeant Grant Coward – the Minister of Justice, Minister of Police and the Prime Minister embroiled the New Zealand Crown in furtherance of the conspiracy to cover-up the conspiracy of murder.
On Monday May 1st 2000, the Clark Labour-led coalition cabinet convened an emergency meeting with two top cops to discuss the fatal police shooting of Steven James Wallace in the Taranaki district village of Waitara the prior morning at 4:03AM.
At this closed session meeting – where every Cabinet Minister was required to sign a secrecy agreement before the hui proceeded – the two top cops, Central District Commander Mark Lammas and Police Commissioner Robert Robinson – justified the fatal shooting as self-defence. Commissioner Robinson and Central District Commander Lammas explained that Steven Wallace was wielding a golf club and baseball bat when two of the three cops on the scene engaged the angry, drunk 23 year-old Māori male at a 20-metre distance. The top cops explained that Wallace was walking forward at a faster pace, while the two cops were retreating. Armed Offenders Squad (AOS) Constable Kevin Abbott was forced to shoot with his Glock pistol in self-defence at a five-metre distance, they claimed.
The then-Crown Minister of Justice Phil Goff was rope-able. Goff shouted:
"That's a fucking lie! Your two Constables made a decision to engage Steven Wallace at 20-metres back to kill him by forming a triangular trap to lure him into advancing at a faster pace, while your police deliberately retreated at a slower pace to close the distance and justify shooting in self-defence. That's an Armed Offenders Squad manoeuvre right there! There was no need to shoot him. He didn't have a gun, for fuck's sake!"
Phil Goff had solved not only the crime of murder then and there. He had solved the conspiracy to commit murder between the two male cops, of the three cops on the scene.
The Justice Minister could have also busted the two Crown Police commanders for breaching section 240 of the Crimes Act of 1961, for a crime of deceit by attempting to trick the Clark Cabinet. Likewise, the Clark Cabinet could have confronted the Constabulary's parallel construction to cover-up the slaying that breached the 1991 Bill of Rights which protects the 'right to life'.
Instead, the senior members of the Clark Cabinet creepily capitulated to the Crown Constabulary Captains.
The minutes, transcripts and other records of the May 1 2000 closed session emergency Clark Cabinet meeting were suppressed. This suppression was followed by a criminal course of conduct that enjoined the Crown in the Police's parallel construction already underway.
With this exposure of Goff's incite at the May 1st 2000 suppressed Cabinet meeting, the subsequent record of the Crown's enjoinable conduct becomes obvious. It explains the Crown's trajectory to pervert prosecution of Crown Police for murder by devious means.
The suppression of Justice Minister Phil Goff's sharp incite into the two Crown Constables' conspiracy to murder Steven Wallace, has meant every investigation – whether the official one by Police,[1] a depositions hearing,[2] the Coroner,[3] and the Independent Police Conduct Authority,[4] and one private court case,[5] were not only pitifully devoid of such crucial facts.
Fascinatingly, Prime Minister Helen Clark stated early on that the Crown had already made a decision not to prosecute the Police involved the shooting. In regard to the Wallace family being denied state funded legal aid for the private prosecution, Prime Minister Clark also said that:
"This is a private prosecution and there is no legal aid for private prosecutions. If there was, you would lift the lid off and you would never get the lid back on. It would be fair game for anyone to lodge a private prosecution."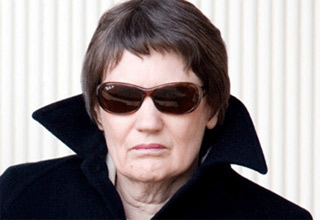 Fascinating also, was the Clark Cabinet's decision of 13 June 2002 to pay $130,000 to the Police Association to fund Constable Abbott's costs. The planting of the recidivist prime number Thirteen and its multiples as mundane data into events, signifies the presence of a 'Fraternity' that are advancing a game together – as weird as it sounds.[6] The repetition of 13 in the data was deployed in order that there wouldn't be any mistake that this codified communication was an accident. It signaled caution to Deep State actors, to forgo investigating too hard and to steer legitimate moves for justice off course in accordance with game theory and crisis management strictures.
A Walking Time Bomb
The ensuing investigations failed to consider whether the extra-judicial execution of Steven Wallace was a showdown in the dead of night – between an Armed Offenders Squad-trained sharp shooter set loose at night and a goaded target, Wallace.
Constable William Keith Abbott claimed he fired a warning shot. But, the angry drunk youth, who found he was engaged by two cops in the dead of night, yelled, "I'm sick of this. You're persecuting me!" Constable Abbott's 'warning shot' was really a provocation.
In the Police Report of June 2000, Constable Abbott states he was 13 years in the Armed Offenders Squad.[7] Constable Abbott qualified for use of the Glock pistol with maximum points two days prior to shooting Wallace, as part of a training exercise. At that training exercise, the use of lethal force was discussed in relation to the Crimes Act and the Police General Instructions Manual, as recalled by 'Witness 13' (who served in the AOS with Senior Constable Abbott for over 13 years).[8] This 'Witness 13' AOS member was talking with Senior Constable Abbott in the Waitara Police mess-room before the head of the New Plymouth (AOS) and CIB, Senior Sergeant Coward – arrived.[9] The 'Witness 13' AOS member traveled with Senior Constable Abbott to New Plymouth Police Station in Senior Sergeant Coward's Commodore shortly after Senior Sergeant Coward arrived at the Waitara Police Station. This trip gave the  'Witness 13' AOS member and Senior Constable Abbott, who had rang his solicitor, Susan Hughes, the opportunity to discuss how to sanitize the account of what occurred to omit the triangular ensnaring tactic. Constable Abbott did not give a statement until 8:50AM. Detective Inspector Pearce's designation of the number 13 to this AOS member as 'Witness 13', who had been transferred to New Plymouth as a sergeant 13 years prior, was intentional. Constable Abbott, who lived 1.3 kilometres from Waitara Police Station, was recalled to duty by Constable Dombroksi, who rang the AOS sharp shooter at his home while en route to Waitara with Constable Herbert, who drove at speeds of 130 kph between New Plymouth and Waitara, wherever possible, according to Constable Dombroksi. The Armed Offenders Squad members were not meant to be called into action without clearance from their commanding officer, in this case Senior Sergeant Coward, who initially led the cover-up.
This designation of the number 13 to the AOS member signals the key weakness of the official narrative. The decision to pursue a parallel construction of the investigation was embarked upon when the head of the New Plymouth Armed Offenders Squad (AOS) and CIB Senior Sergeant Coward took the cowardly decision to go along with the 'meeting of minds' occurring the Waitara Police Station mess-room. Symbolically, the mess needed to be covered-up, because the conspiracy to murder Steven Wallace that Senior Constable Abbott and Constable Dombroski had taken when they ensnared Steven him at 20 metres in a triangular formation, would be immediately recognizable to anyone privileged to know AOS and STG tactics, as a seasoned politician like Minister of Justice Phil Goff would be.
Detective Inspector Brian Pearce's June 2000 report, which ironically carried no Crown Police coat of arms, exonerated the three Police on the scene, and claimed – as Commissioner Robinson and Central District Commander Lammas had in the May 1st 2000 Cabinet Meeting – that Wallace was shot in self-defence. The Christchurch-based detective inspector stated he had been phoned at his home at 1950 hours on Monday May 1 2000, with a request to takeover leading the Steven Wallace homicide investigation from 'Witness 12'. This was Senior Sergeant Grant Coward, who was the Officer in Charge of the New Plymouth Armed Offenders Squad (AOS) and CIB, and had worked with Constable Abbott for 12 years on the AOS. Detective Inspector Pearce stated his appointment was to provide the investigation with an investigator independent of the Taranaki district.
Naturally, Pearce's June 2000 Report omits explaining the how and why exactly the decision to find another investigator was made. To do so would have negated the purpose of Pearce being seconded to take over the 'investigation', which was to provide the optical appearance of a thorough, unbiased probe. When, in fact, this exclusionary blackballing move was a furtherance of conspiracy in the parallel construction of evidence to cover-up murder – after the secret Clark Cabinet emergency meeting earlier that day.
In Pearce's June 2000 Police crest-less report, Constable Abbott's witness statements are revealing. Constable Abbott (or "Constable A") states he was frightened, to hide the fact that both Constables Abbott and Dombroski had ensnared Wallace at 20 metres, and who would be fatally shot 64 seconds later through his liver.[10] This fake claim was made to justify shooting Wallace with 4 bullets at a distance of 5 metres or 15 feet.[11] Constable Abbott says he was running out of room because the curb was just behind him and in a matter of seconds his back would literally be up against a shop wall. Wallace had already thrown the golf club at Constable Abbott, and missed him, at which point Constable Abbott drew and coked his Glock. (Constable Dombroski had drawn his Glock straight away, and Wallace subsequently focused his rage on Constable Abbott). Maddened by the 'warning shot', Wallace walked at a quickened pace, wielding the baseball bat.
Conspicuously, the triangular formation tactic used by the Armed Offender Squad was not described as an ensnaring trap. Crucially, the Police 'investigation' that had been initially commanded Senior Sergeant Coward (or 'Witness 12') – an Armed Offender Squad member – because Constable Abbott had rung him while staying on the 'spot' from where he had shot Wallace, to seek his "support".
Constable Abbott could have walked straight backward along the wide main street. Instead he walked backwards diagonally, so that the course he chose would take him toward the shops where he could justify shooting Wallace with the gap closing and the prospect of being up against a wall. The Constable's claim that he "genuinely feared for [his] life" was subterfuge to cover-up the decision he took with Constable Jason Dombroski to ensnare Wallace, escalate the situation and murder a young man who had lost his rationally.[12] In claiming to be frightened, Constable Abbott was emotionally hijacking, with the intention to deceive, gain sympathy and deflect attention from the vicious exploitation of the AOS triangular tactic.
In the civil prosecution case brought by the Wallace family, Constable Abbott said that he never considered any other action than the one he took, which was for the Police officers to confront Steven Wallace with Glock pistols. If Wallace didn't submit, he would shoot him. This aggressive decision to escalate a situation appears inconsistent with his claim that he thought the assailant was a neighbour, David Toa, with whom he claimed to have a rapport. The official probes failed to consider if Constable Abbott was taunting Wallace because there was evidently a likeness to Toa, and, therefore, a possibility that Constable Abbott was inferring "All you Maoris look the same in the dark". Constable Abbott's attitude belied his AOS training. Was Constable Abbott ritually mocking Wallace, by calling him David Toa since Toa in Māori means warrior?
Detective Inspector Pearce noted Constable Abbott's Māori heritage as if this made the decision to make an extrajudicial killing justifiable. Constable Abbott's Ngati Kahungunu iwi whakapapa was less relevant than his 13 years in the AOS to be trained to be a walking time bomb. The bitterness felt by the Wallace whānau, of Te Atiawa, was huge.
Ironically, Detective Inspector Pearce stated he had never encountered such resistance from a family to be interviewed, which was a brazen psychological projection given he was consciously acting in bad faith conducting a vexatious criminal proceeding of parallel construction. His June 2000 report emphasized the factor of timing as the central issue, because he construed the evidence to pivot on the fulcrum of an 'immediate threat to life'. That claim of immediate threat to life was constructed on the fact that a man had been threatened in a car, but that threat had passed, and the streets were cleared with commands of the Police to residents to "fuck off". The 'immediate threat to life' was then constructed on the encounters with two police cars, that had been driven at high speed and provocatively stopped in close proximity to Steven Wallace, and two gun-ho male cops moving with extreme prejudice drawing their guns in the ensnaring triangular formation to escalate the situation into an extrajudicial execution.
Ironically, their excessive force, haste and blatant disregard of the right to life were acts more outrageous than Steven Wallace's rampage. Also ironic was the fact that their malicious decision to commit an extrajudicial execution in the minutes before help arrived complicated the aftermath by embroiling so many in a cover-up, costing millions of dollars and causing epic anguish – that felt the echo the village community's history as the sight chosen by the Colonial Crown to escalate the New Zealand Wars in 1860. The killing was not simply "suicide by cop" as Police Association President Greg O'Connor callously described it.[13]
To inoculate the parallel construction in-built into his report, Detective Inspector Pearce explained away his finding that of all the numerous buildings he attacked over a 15-20 minute rampage, Steven Wallace had targeted the Police Station first and that it was the only institution that was not randomly selected. To downplay concerns about bad blood between the Police, the Waitara community and Steven Wallace, Detective Inspector Pearce deployed the pejorative term 'conspiracy theorists'. Yet, in his final moments Steven Wallace was yelling that he felt persecuted and that the Police were arse-holes and cunts. Detective Inspector Pearce, Coroner Matenga and the Independent Police Conduct Authority all failed to determine whether, or not, Constables Abbott and Dombroski were pricks as well.
Because, none found it odd that Constable Dombroski had chosen to go out on a beat by himself in the wee hours of the morning around the New Plymouth CBD while his female partner was doing paperwork. Constable Dombroski was vague about his activity. Detective Inspector Pearce made no effort to tease out of Constable Dombroski what he doing, whether he had encountered Steven Wallace at The Mill Nightclub, where the 23-year old Te Atiawa man was reported to have been in a happy mood. By his own admission,  Constable Dombroski was picked up by his partner, Constable Jillian Herbert from the corner outside The Mill Nightclub to rush to Waitara. The official investigation failed to care if this simply coincidence, or whether Constable Dombroski was signalling he was the author of Wallace's rage.
The only immediate threat to life was that posed by Constables Abbott and Dombroski and they exercised that threat by their enjoinable conduct to deprive Steven Wallace of his one life. The constables used the short window of time they had available before more help arrived, to ensnare Constable Abbott.
Depriving the right to life 'by the book'
In June 2002, Chief Justice Sian Elias ruled that there was a case for the Police to answer, despite the Crown's persistent moves to block a court case, including the Wallace family's counter-move to get a private prosecution. Chief Justice Elias stated it was well established in jurisdictions around the world that human beings have the right to life and that the New Zealand Bill of Rights of 1991 recognized that no one was to be deprived of life. Law scholar Moana Jackson also weighed in saying there was a case to answer.[14] The prosecution emphasized Wallace had a non-distance weapon, to argue that nobody was in immediate danger and the Police could have pursued containment while more help arrived.[15]
The official position of the Police, the Crown Law Office and the Independent Police Conduct Authority is that Constable William Keith Abbott had no other choice and that he had followed procedure giving Steve Wallace the opportunity to submit and that the constables on the scene had no time to formulate a plan. They may have discussed a strategy while getting their Glock pistols loaded, or they both likely knew the drill. There was certainly a 'meeting of minds' to engage Steven Wallace at 20 metres in a triangular formation, close the distance and justify killing him in self-defence if he didn't submit.
However, from personal experience I can say the official stance was subterfuge to protect the Police special squads from losing the wedge ensnarement tactic, the consequences of Police being convicted for conspiracy to commit murder and the subsequent conspiracy of parallel construction to cover-up Police culpability – that would otherwise embroil many.
When I was 16, I broke up an un-brotherly fight. My oldest brother, who was 25 at the time, was armed with a baseball bat and in a drunken rage, he had my next older brother pinned down on the dining room floor. As my oldest brother swung the baseball bat, I dived from the kitchen and caught the bat with my right hand. The knuckles on my hand landed on my brother's forehead, meaning the bat would have otherwise smashed his skull, which was hard against the floor. My oldest brother would not have stopped with one blow. He was in such a rage, yelling repeatedly, "I'm going to fucking kill you – you cunt!"
Having dived into the fray without a plan to kill my brother if he did not submit, I resolved to wrestle the bat off him and get my brother to leave the house and go for a long walk to calm down. While my parents and the brother, whose life I'd saved, watched me wrestle for control of the baseball bat, I forced my oldest brother out of the house via the front door. I pinned him down on the front lawn, with the bat hard against his chest, until he was out of struggle. I said repeatedly to him to let go of the bat and that I wasn't going to hurt him. Before I let him get up, I rebuilt trust with him. I firmly told him to go for a long walk to think about what he had done, and that he was not to return until he had calmed down. I wasn't afraid. I was determined to de-escalate the fight – peacefully.
A week later, my father who was 61 at the time, came into my room and said,
"It's a good thing [Snoopman] that you've been going to the gym, so that you were strong enough to overpower [enraged brother]. He would have killed [vulnerable brother]".
Having grown up in a household where it was often not safe to speak one's mind, I can say it is futile trying to get an enraged drunk person to submit to you when you threaten them – even with weapons. An enraged drunk person has lost their rationality, and level-headedness will not return if you antagonize them and will only come back once they have calmed down.
Despite Goff's own rage in the Clark Cabinet meeting of May 1st 2000, and his political power to club the Police Brass with the obvious parallel construction to cover-up Police culpability for conspiracy to commit callous murder, neither top cop drew Glock pistols to goad the Justice Minister. Neither did the two Police Brass set-up a triangular wedge formation to close the distance to justify vanquishing the Crown Minister's life in self-defence of the Crown Constabulary's criminal cronyism.
On December 4 2002, the jury acquitted Constable Abbott of murder or manslaughter in private prosecution trial brought by the Wallace family. Evidently, on the day of this verdict, Justice Chambers advised the Wallace whanau to move on with their lives, while Police Minister George Hawkins said the same thing in a press statement the same day. Also, on December 4 2002, Minister of Justice Phil Goff tabled the Independent Police Complaints Authority Amendment Bill, apparently designed to provide "enhanced independence". The timing of this window dressing reform showed Goff was advancing the game to stabilize the changing power structure, as game theory could predict.
Conspicuously, two sanitized reports were not published until after the Clark Administration was out of power. These were Coroner Gordon Matenga's final report, which was released at the end of January 2009, and was followed up two months later by the Independent Police Conduct Authority report. Coroner Gordon Matenga's belated report failed to investigate for parallel construction, which is what a Coroner is supposed to be mindful of. Predictably, Independent Police Conduct Authority, which was timed for release after Coroner Gordon's snail's pace report, was largely a regurgitation of Detective Inspector Brian Pearce's advancement of the parallel construction set in motion by the head of AOS and CIB, Senior Sergeant Grant Coward. In these moves, Crown officials, in effect, posted themselves as hostages.
In game theory, 'posting a hostage' is a mechanism to construct stability and is predicated on a provisional promise to cooperate if other players post hostages too. In their paper, "Resolving social conflicts through hostage posting: theoretical and empirical considerations," Gideon Keren and Werner Raub noted that "tacit communications of threats and promises are two major message strategies used to influence the behaviours of others".[16] Therefore, 'the game' requires an implied threat, which amounts to defection on the next move if the other player does not post a hostage too.
Seen in its proper light, the furtherance of conspiracy to cover-up the murder of Steven Wallace compromised the Clark Administration. Because the senior members of the Clark Cabinet embroiled themselves in the parallel construction of the Police homicide investigation already underway, the Clark Labour Government became vulnerable to the national security state's agenda to accumulate more power, control more resources and conduct more deep state intrigues.[17] In the next dozen years, the New Zealand Crown embroiled itself in three high-profile vexatious criminal proceedings that belie a capture by the national security state apparatus. The first of these cases was that of Algerian asylum seeker Ahmed Zaoui, from December 4 2002 to September 13th 2007, who was cast as a guerilla terrorist leader by Algerian security service agent, Lieutenant Colonel Mohamed Samraoui.[18] Once the multi-season psy-war to frame Zaoui collapsed, this meant the national security state 'needed' to replace their 'poster boy' for the 'Global War on Terror' in New Zealand. In this malicious way, Tūhoe theatrical activist Tame Iti was cast as a guerilla terrorist leader and was the primary target of Operation Eight raids of October 15 2007. (Iti was released early on February 26th 2013 after a nine-month prison stint, or one full month prior to the Neo-Colonial Crown's 'settlement' with Tūhoe, to maintain the sanitary optics).[19] As the final court case against Tame Iti was being lined up, N.Z.'s Deep State was conspiring with the United State's law enforcement to raid Finnish-born internet magnate Kim Dotcom mansion on January 20 2012.[20] That case – in which New Zealand was chosen as the location to go after an alleged internet pirate because the Crown law enforcement and lawmakers were considered "easy" – is ongoing and hanging by a thread.[21]
Given the forgoing events, wherein New Zealand's Deep State showed a hasty willingness to cover-up a murder, the subsequent Deep State machinations appear to have resulted from a capture of the public state apparatus through participation in parallel construction in the Crown Police murder of Steven Wallace at Waitara, Taranaki in 2000. Therefore, it is a reasonable question to ask: was the murder of Steven Wallace simply the result of two Crown Constables behaving as pricks, or was the shooting in Waitara chosen as a location to riff off its history as the sight chosen by the Colonial Crown Deep State to trigger the 1st Taranaki War? As shown the illustrated essay – "The Masonic New Zealand Wars: Freemasonry as a Secret Mechanism of Imperial Conquest During the 'Native Troubles' " – the secret Order of Freemasons conspired to escalate the 'Maori Wars' with the objective to establish Masonic districts throughout the Realm of New Zealand at Waitara by luring Māori into making mis-steps that could be deemed as acts of defiance to the Colonial Crown. [22] In other words, the Waitara shooting may have been orchestrated to open up a fault-line within the Clark Administration, embroil it in a conspiracy and gain from the crisis by having 'one over Crown officials' as a result of shaking the low hanging youthful fruit off the natives trees in the once-kai basket village of Waitara.
Curiously, Constable Abbott stated he parked his car across the street from the Waitara Police Station in an 'empty lot'. Why didn't he just park on the big empty street? Did he know the big empty street would soon be full of police cars because there was about to be a big investigation following an extrajudicial execution? Was this 'empty lot' the front-lawn of the Waitara Freemason Lodge, which is directly across the road from the police station? If so, was he symbolizing he was a member and would need the Brethren's help to close ranks? This is crucial to establish, because Freemasons are obliged to always follow orders from above, and always help a brother out, and because the Fraternity has a long history of working as a parallel political structure. Could this be why the Police showed up in strength, uniformed and on duty during the Wallace's families' private prosecution of Constable Abbott? The IPCA failed to model for the propaganda value of a contingent of uniformed Police at the trial, to influence the judge, jury and witnesses, since propaganda is always accompanied by omissions of key evidence. Indeed, the IPCA's failing to scrutinize who those Police were, their connections to the case and links to Police involved in the murder cover-up, meant that IPCA report contained a huge gap regarding theorizing for power crimes.
Elite criminals who practice fraud, corruption and terrorism, argues Monash University senior lecturer of international law Eric Wilson, "optimize" their power and prestige through the construction of networks that work to minimize the risks of detection and maximize the payoffs. Wilson has found that law enforcement officials need to up-skill in the detection of deep power crimes, because the power accumulated by Deep States is intended produce an enduring severance between discourses on the visible public state and understandings of deep state's invisible national security complex.[23]
The embroilment of the Clark Ministry in N.Z. Deep State machinations leads to questions about what happened after the murder cover-up? Why exactly did High Court Chief Justice Sian Elias go from doing her job properly in saying there was a case to answer in mid-2002, to being rewarded with the tenure of the first Supreme Court Chief Justice? Crucially, this move removed appeals to the Privy Council, which many legal counsel stated made the judiciary careful because of the learned scrutiny their decisions would receive if cases were escalated to London. Conspicuously, Chief Justice Elias was silent on the outrageous move by the Clark Ministry to circumvent High Court challenges by Māori over the foreshore and seabed, through legislation. Did Chief Justice Elias's reward have anything to with the sudden death of popular historian Michael King, who was empathetic to Māori land claims and sovereignty, given that King's death occurred at a place called Heaven's Rest (a Deep State signature if ever there was one)? Because Prime Minister Clark was willing to go along with the outrageous Operation Eight raids that were conducted one month after the Crown's September 13th 2007 announcement that they had dropped their case against Ahmed Zaoui – an Algerian-born academic framed as a guerilla terrorist leader. Sound familiar? Enter Tame Iti, who became the Deep State's next 'poster boy', because the national security state's perceived need to have a cause celeb converged with the Crown's perceived need to prevent Tuhoe from regaining substantial tracts of wilderness, which would have quickly led to other iwi pursuing the rightful return of whenua.
Gangster Mayor in Auckland City Mafia Council?
The 18-year suppression of the Steven Wallace murder conspiracy means that the political career of the current Mayor of Auckland, Phil Goff, is a deception because he embroiled himself in a murder cover-up. In effect, the former Crown Minister of Justice is a gangster.
By re-counting my own personal experience of family violence, my skin is now in this matter. My whanau won't be happy about me including family history. On reading the fraudulent Police Report of June 2000, I realized my own personal experience of disarming my enraged brother, together with finding out about the suppressed Clark Cabinet meeting of May the 1st 2000, placed me in unique position to blow this conspiracy wide open. Given that the June 2000 Police report, the April 2002 New Plymouth District Court case, late-2002 Wellington High Court case, and the 2009 Independent Police Conduct Authority that all cleared the police of criminal culpability, along with my knowing the Crown embroiled itself in the Wallace murder cover-up, making a formal complaint about this conspiracy would be fruitless.
The parallel construction of the investigation into the Steven Wallace shooting also embroiled many decent personnel in  the other Armed Offenders Squads, as well as the three Special Tactics Groups, based in Auckland, Wellington and Christchurch because they all would have recognized the triangular ensnaring tactic.
The leading Clark Cabinet Ministers who failed to intervene in the cover-up were:
Prime Minister Helen Clark, Minister of Police George Hawkins, Attorney General Margaret Wilson, and Minister of Justice Phil Goff.
One critical question that was never asked of these Clark Cabinet ministers that would have pierced a hole through the heart of the outrageous parallel construction in Detective Inspector Brian Pearce's cover-up report of June 2000.
Would the Crown have refused to prosecute the Police on the scene in Waitara if the youth fatally shot had been a family member of N.Z.'s richest family at the time, the Todd's?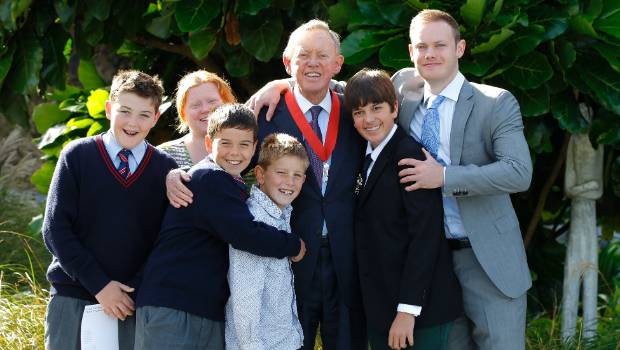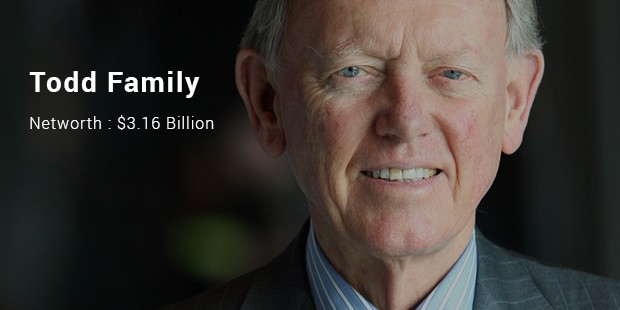 Would the Crown have allowed a depositions hearing with two Justices of the Peace, rather than judges, to occur, and to take place in a District Court rather than a High Court where the full range of law, issues and complexity can be considered?
The Crown believed this dark secret would be dead to the world of light and love – forever.
Thus, the Wallace whanau, the Waitara community, the jurists, and the public never knew what took place inside the secret session of the Clark Cabinet, and therefore, why the ensuing Police investigation was a parallel construction to cover-up the vicious, callous murder conspiracy.
To give you an idea of the terrible hole that murder rips open in a family, a community and indeed the universe, the children Steven Wallace could have had will never exist.
========
Source References:
[1] Detective Inspector B. R. Pearce. (June 2000). Steven James Wallace: Fatally Wounded at Waitara, Sunday 30 April 2000. Retrieved from www.police.govt.nz/about-us/publication/report-steven-wallace-shooting-waitara
[2] Peace Movement Aotearoa. (20 February 2002). Steven Wallace: JPs dismiss murder charge   http://www.converge.org.nz/pma/waitara13.htm
[3] Fatal shooting family welcomes police criticism January 31 2009. The Dominion Post; (Jan 31 2009). 'Plan needed' before fatal police shooting. http://www.stuff.co.nz/national/45850/Plan-needed-before-fatal-police-shooting?rm=m
[4] Hon Justice L. P. Goddard. (March 2009). Report on the Shooting of Steven Wallace. Independent Police Conduct Authority. Retrieved from https://www.ipca.govt.nz/includes/download.aspx?ID=101402
[5] Peace Movement Aotearoa. (30 April 2004). Steven Wallace: four years on.
[6] Aleister Crowley. (1986). Liber 777, xxv; "An Essay Upon Numbers". In: Israel Regardie (Ed.). (1994). 777 and Other Qabalistic Writings of Aleister Crowley, p.29. York Beach, Maine; USA: Samuel Wesier Inc.; W. Wynn Westcott. (1911). Numbers: Their Occult Power and Mystic Virtues, p.109.
[7] Senior Constable William Keith Abbott ('Constable A') statements, p. 28-36. In: Pearce. (June 2000). Steven James Wallace, p.122. Retrieved from www.police.govt.nz/about-us/publication/report-steven-wallace-shooting-waitara
[8] Pearce. (June 2000). Steven James Wallace, p.122. Retrieved from www.police.govt.nz/about-us/publication/report-steven-wallace-shooting-waitara.122.
[9] New Plymouth AOS Head Senior Sergeant Coward 'Witness 12' statements, p. 118-121; 'Witness 13' statements, p. 122-126. In: Pearce. (June 2000). Steven James Wallace, p.122. Retrieved from www.police.govt.nz/about-us/publication/report-steven-wallace-shooting-waitara
[10] Alistair Thomspon. (29 November 2002). Abbott Murder Trial: Sixty Four Seconds. Scoop News. http://www.scoop.co.nz/stories/HL0211/S00187.htm
[11] Detective Inspector Pearce attributed 4 shots fired by Constable Abbott into Steven Wallace, while the constable thought he fired three shots. Steven Wallace's mother, Raewyn, wonders who shot her son in the back The Glock went missing from the courthouse after she requested a ballistics forensics analysis.
[12] Constable Jason Dombroski ('Constable B') statements, p. 36-43. In: Pearce. (June 2000). Steven James Wallace, p.122. Retrieved from www.police.govt.nz/about-us/publication/report-steven-wallace-shooting-waitara
[13] David Farrar. (23 October 2015). O'Connor Retiring. Kiwiblog.
[14] Steven Wallace: An Analysis of the Police Report into the Fatal Wounding of Steven James Wallace at Waitara, Sunday 30 April 2000. Moana Jackson, August 2000
[15] Peace Movement Aotearoa. (25 June 2002). "A step towards justice? The Chief Justice's judgment on the shooting of Steven Wallace?" Retrieved from http://www.converge.org.nz/pma/waitara15.htm
[16] Keren G. & Raub W. (1993). Resolving social conflicts through hostage posting: Theoretical and empirical considerations. Journal of Experimental Psychology, 12, 429-448. Retrieved from doi:10.1037/00963445.122.4.429
[17] Psy-warfare from Zaoui to Iti to Dotcom: A Three-Part Investigation. https://snoopman.net.nz/2018/10/16/psy-warfare-from-zaoui-to-iti-to-dotcom/; Martyn Bradbury. (October 18, 2017). List of terrorism powers passed since Urewera raids & the real truth of Helen Clark « The Daily Blog. https://thedailyblog.co.nz/2017/10/18/list-of-terrorism-powers-passed-since-urewera-raids-the-real-truth-of-helen-clark/
[18] Snoopman. (October 17, 2018). Psy-warfare from Zaoui to Iti to Dotcom: Part 1 – Lt. Colonel Samraoui's character assassination of Zaoui. Retrieved from https://snoopman.net.nz/2018/10/17/psy-warfare-from-zaoui-to-iti-to-dotcom-part-1/
[19] Snoopman. (October 26, 2018). Psy-warfare from Zaoui to Iti to Dotcom: Part 2 – Tame Iti as the Crown's new scapegoat to resolve multiple crises. Retrieved from https://snoopman.net.nz/2018/10/26/psy-warfare-from-zaoui-to-iti-to-dotcom-part-2/
[20] Snoopman. Psy-warfare from Zaoui to Iti to Dotcom: Part 3 – Kim Dotcom as the security state's new 'poster-boy'.
[21] Annie Goldson. (2017). Kim Dotcom: Caught in the Web. Retrieved from https://www.kizivideo.com/view.php?vid=1a1989b2b
[22] Steve 'Snoopman' Edwards. (25 April 2017). "The Masonic New Zealand Wars: Freemasonry as a Secret Mechanism of Imperial Conquest During the 'Native Troubles' ". Snoopman News. Retrieved from: https://snoopman.net.nz/2017/04/25/the-masonic-new-zealand-wars/
[23] Eric Wilson. (2015). The Spectacle of the False-Flag: Parapolitics from JFK to Watergate In his paper, "Speed/pure war/power crime", Wilson has found elite criminals exploit the speed of high-velocity engineered events to distort perceptions about the facts of events that overtake "low velocity political deliberation and public accountability". SEE: Wilson, E. (2009). Speed/pure war/power crime: Paul Virilio on the criminogenic accident and the virtual disappearance of the suicidal state. Crime, Law & Social Change, 51, 413-434. doi:10.1007/s10611-008-9168-7