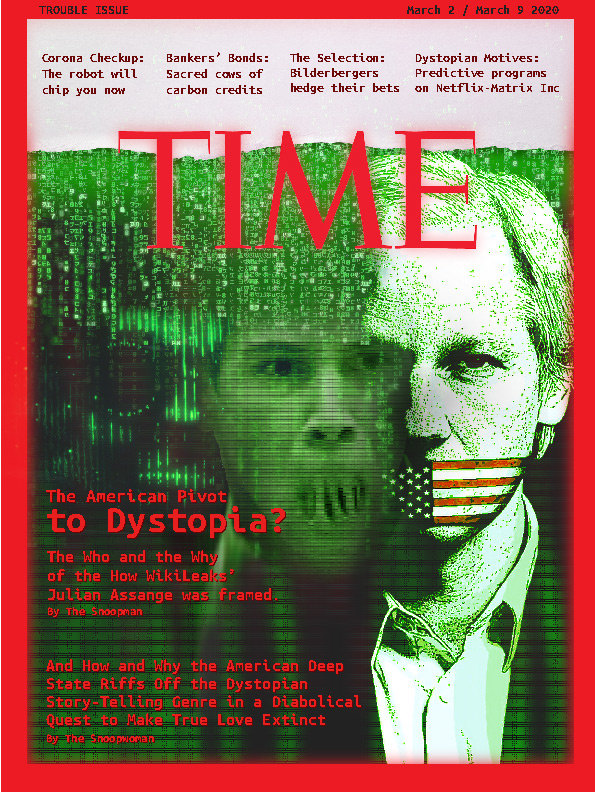 This potentially precedent-setting trans-jurisdictional trial of Julian Assange — the founding publisher of the whistle-blower web-platform, Wikileaks — boils down to a gambit to construct a global defacto-journalism licensing system. Shockingly, Her Majesty's Government of the United Kingdom is attempting to 'murder' political asylum in the potentially precedent-setting extradition trial. In this special report, The Snoopman finds that it is now the intention of the sovereign parliament of the United Kingdom, in conspiracy with the United States Government, that persons are now extraditable for political offences, in spite of the Extradition Act, the UK-US Extradition Treaty and centuries of trans-Atlantic liberty.
WikiLeak's exposure of the 9/11 Wars are located in a longer history of deep state machinations that reveal a continuity of key players, groups and institutions linked back to the JFK Assassination. The deep state network that perpetrated the hit on President Kennedy was aligned with exiled Nazis whom were embedded in the core of the CIA, and whom had allies in the FBI, the Secret Service, the US Armed Forces, Wall Street, Big Oil and the White House. The current pivot to dystopia continues unabated because the deep state network has been left at large, due to the hidden layers of the 'Deep History of the West' remaining largely unknown, even by luminaries of critical discourses on the US-NATO Military Empire's 9/11 Wars empire such as Noam Chomsky, John Pilger, Naomi Klein.
By The Snoopman
America's Most Wanted Man
The Australian born founder of the whistle-blower web-platform, WikiLeaks, Julian Assange, is America's most wanted man. Assange stands accused by the governments of the United Kingdom and the United States for aiding and abetting in acts construed to be espionage, instead of journalism, and he is ultimately deemed to have assisted terrorists.
The shocking key finding of this investigation is that this potentially precedent-setting trans-jurisdictional case boils down to a gambit to construct a global defacto-licensing system for journalists in a post-9/11 dystopian world where news gathering becomes make-believe 'scoops' authorized by governments in Police State territories.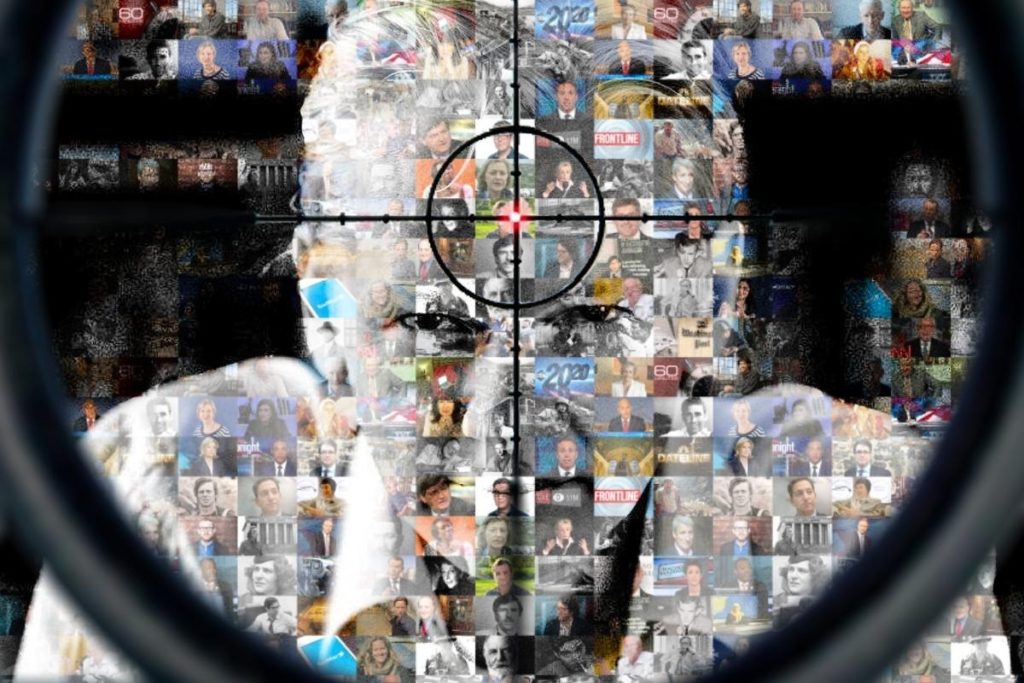 The prosecution is claiming that Assange not only harmed the national security of the United States for publishing material as a result of assisting US Army Private, Bradley Manning (who subsequently became Chelsea Manning), to intrude into government computers to gain classified material, on or around and between March 2 and March 10 2010, with the intention of disseminating such information on the WikiLeaks website.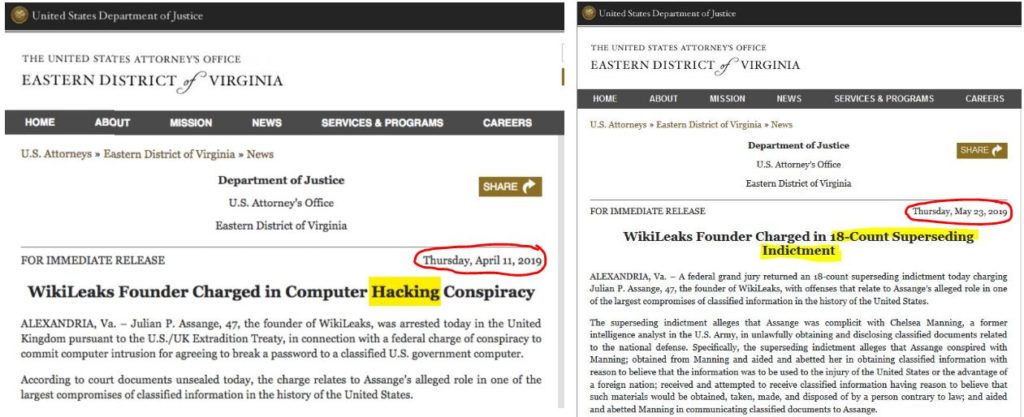 The legal team for the UK Government has not specifically stated Assange has aided and abetted in acts deemed to have assisted terrorists. But, in asserting that Assange cannot claim what he did was a 'political offense' as set out Article 4.1 of the US-UK Extradition Treaty of 2007, this stance insinuates that Assange is complicit in offences described in Article 4.2 which are all about participating, furthering or concealing violent acts to affect political objectives, which fits universal definitions of terrorism. After-all, no one has tried to construe that WikiLeaks is a huge money spinner and therefore that Assange's motive is pecuniary gain. But there has been plenty of scuttle-butt accusing him of being an agent of another regime, or a political leader, a non-state actor who acts like an intelligence agency perpetrating espionage.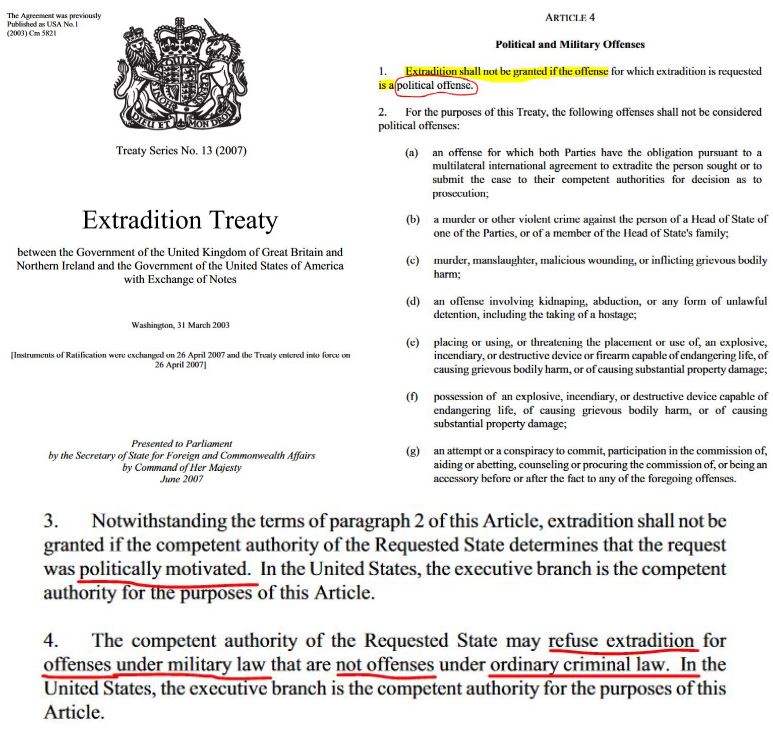 If the extradition request were determined to be politically motivated, the 'Requested State' can refuse extradition, as stated in Article 4.3. Indeed, the Requested State can also decline extradition if the offences are determined to be military ones if such acts were not considered offences under a country's ordinary law, as stated in Article 4.4.
The prosecution, in choosing to advance Assange's case to an extradition hearing, is trying to assert that there is no political motivation behind the US Government's extradition request. In short, the US Department of Justice's 18 indictment counts talk around the central issue: are acts of unauthorized procurement, possession, and publication of classified, or other-wise secret, material of a state – actually espionage or journalism?
In order to better frame Assange with an 'enemy of the state' casting, the US and UK governments advanced the position in last week's extradition trial that even if he had not aided and abetted Manning, he is still liable for extradition because the Official Secrets Act of 1989 removed the 'public interest' argument as a defence and made unauthorized possession of an official secret a crime. Because the United Kingdom's Official Secrets Act of 1989 is a similar law to the United States's Espionage Act of 1917, the principle of dual criminality applies. This means in cases of extradition, an accused person can be extradited from one country to stand trial for breaking a second country's laws only if a similar law exists in the extraditing country.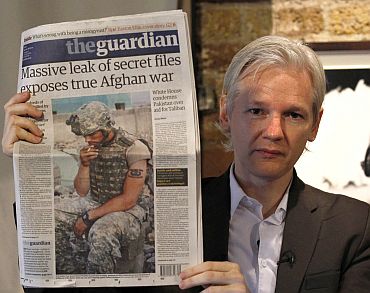 What Assange actually did was leak cables, documents, and video that revealed damning details of war crimes, widespread murder of civilians and corruption that the US Government is ultimately responsible for, in its wars against Afghanistan and Iraq.
Indeed, the war crimes exposed by WikiLeaks included torture, rape, and executions of prisoners of war, kidnapping rendition flights, and the infamous "Collateral Murder" video published by WikiLeaks on April 5th 2010, showing US forces killing two Reuters journalists and nine Iraqis from a hovering helicopter. This publication of this video made WikiLeaks world famous and demonstrated the whistle-blowing platform's damaging reach. WikiLeaks has also exposed classified documents showing cover-ups of official casualty figures and body counts and the suppression of dire portraits warning the American war machine was wading deeper into catastrophe in Iraq and Afghanistan.
A Kafkaesque Trial in a Post-9/11 Dystopian World


The government of the "USA claims universal jurisdiction" over the world – as former British Ambassador to Uzbekistan, Craig Murray, put it in his round-up of Day 4 at this Kafka-esque trial, for crimes of publishing, or to put it in Orwellian terms, thoughtcrimes. In other words, the US and UK Governments are moving to gain buy-in from the world's major media outlets to only publish or broadcast vetted material for which they have an official receipt of permission.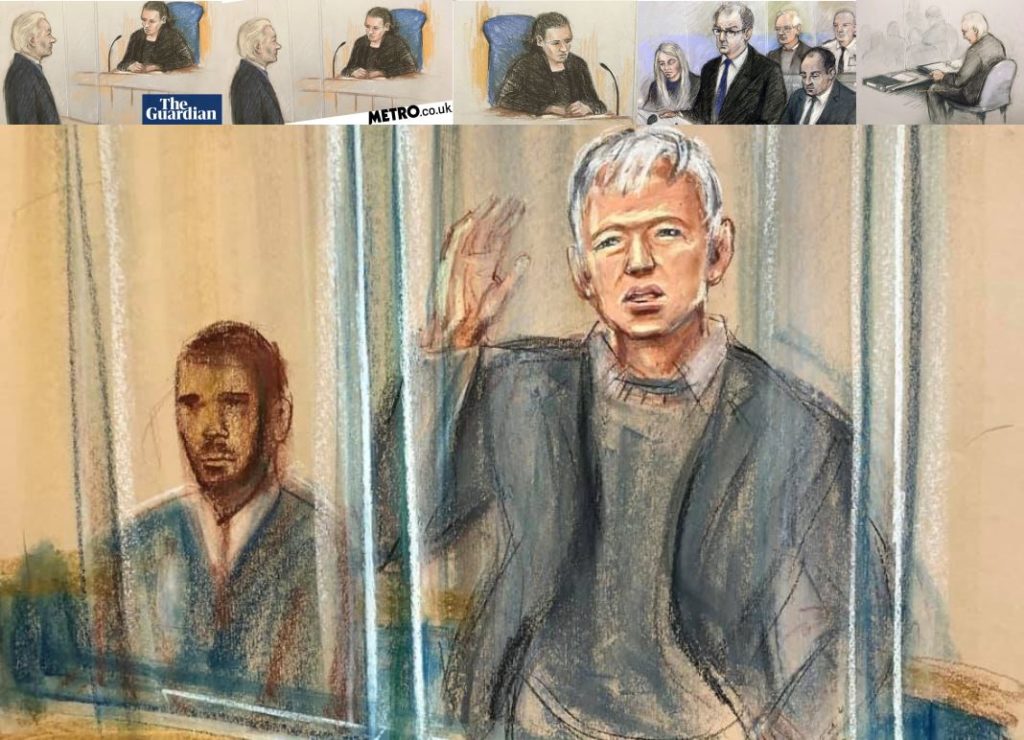 After the first day in court, Assange's Queens Counsel Edward Fitzgerald reported in Woolwich Court his client was handcuffed 11 times, stripped twice, and moved between 5 holding cells, and his handwritten notes were seized by Her Majesty's Belmarsh Prison staff. This was even beyond the theatrical sensibilities for the prosecution, James Lewis QC, who perhaps heard bells dinging in his head and saw a 'Rail-Way/Crossing' sign flash in his mind's eye that declared 'Mis-Trial/Biased Conductor Ahead' instead.
From the glass tank, Assange complained, "I am as much a participant in these proceedings as I am at Wimbledon (tennis)," he told the judge. "I cannot communicate with my lawyers or ask them for clarifications." Meanwhile, three US Department of Justice lawyers sit directly behind the UK Government's prosecution lawyer James Lewis QC, and constantly communicate with him.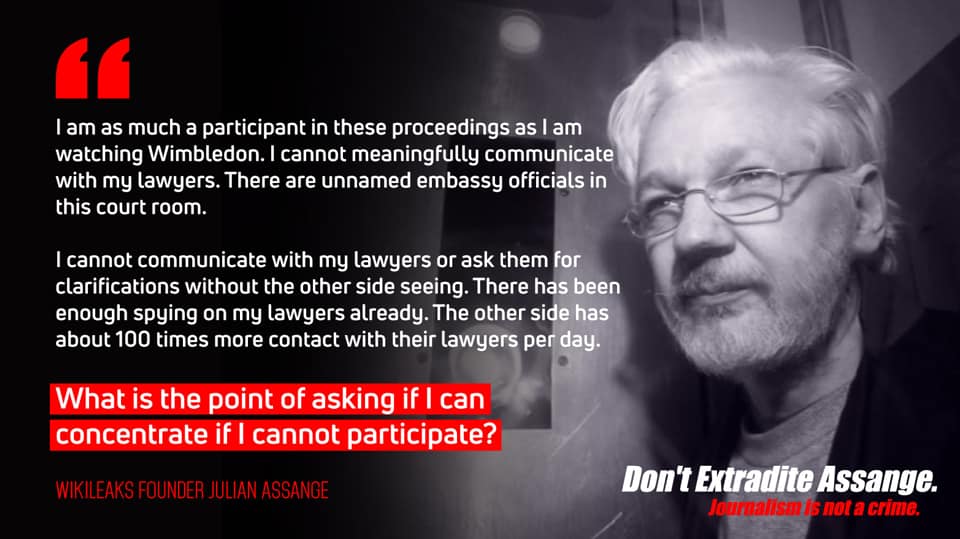 Outside the court, the accused's father, John Shipton, emphasized the persecution of his son by way of summarised the captivity he has been subjected to. "Ten days solitary confinement in Wadsworth Prison. 18 months house arrest in Norich. Seven and a half years in the (Ecuadorian) Embassy. Ten months in Belmarsh maximum security. One year for an appeal for in future. Another appeal to the supreme court – two years. 13 years arbritary detention for a man who hasn't committed a crime," he told the news media after three days in Woolwich Crown Court.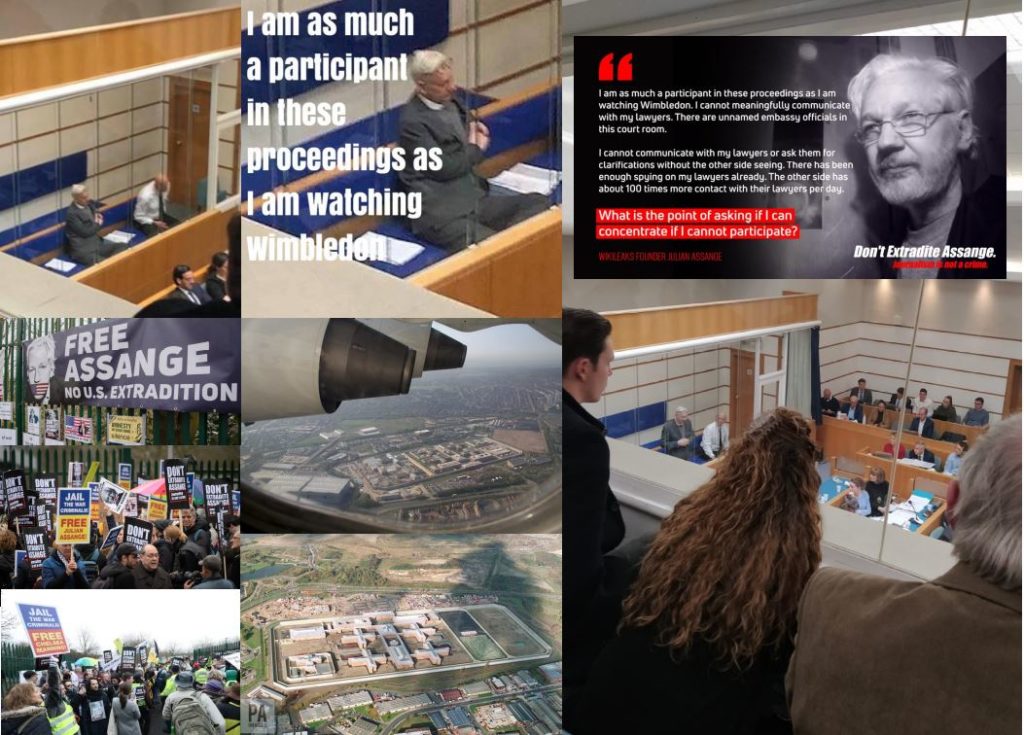 In this Kafkaesque tale, a Stalin playbook show trial took place in Her Majesty's Prison Court at Belmarsh which is designed as a "physical negation of the presumption of innocence", not least because it is located on a windswept marsh amid a maze of dual carriageways by the Thames River on the outskirts of London – as former British Ambassador to Uzbekistan, Craig Murray, stated in his reporting from this Kangaroo Court. It turns out extradition proceedings are supposed to be held at Westminster Magistrates Court, as the application is considered to be delivered to the government at Westminster.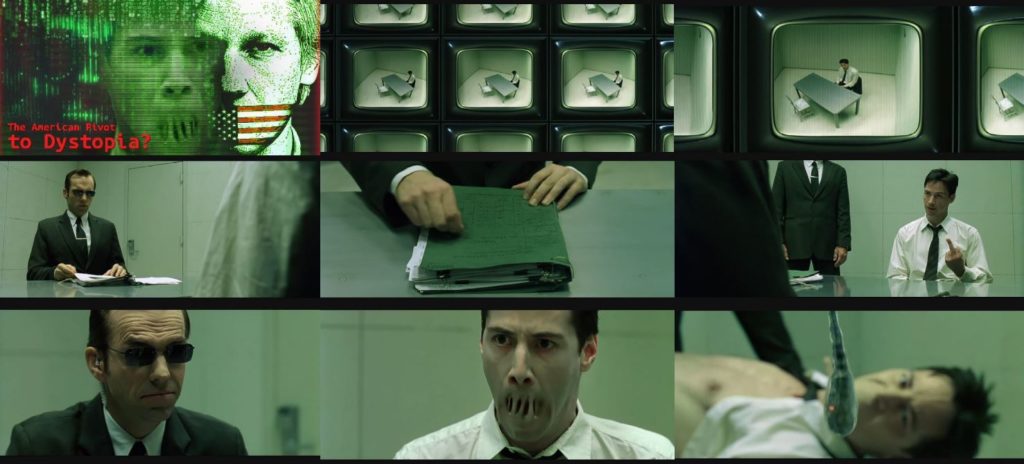 Orwellian British Connections to American Big Brother
Incredibly, Assange's Kafkaesque extradition hearing is deemed to be held at Westminster Magistrates Court, held by Westminster magistrates and Westminster court staff and is supervised by Westminster Chief Magistrate Lady Emma Arbuthnot, about whom Murray said he could not conceive how her involvement in this case could be more corrupt.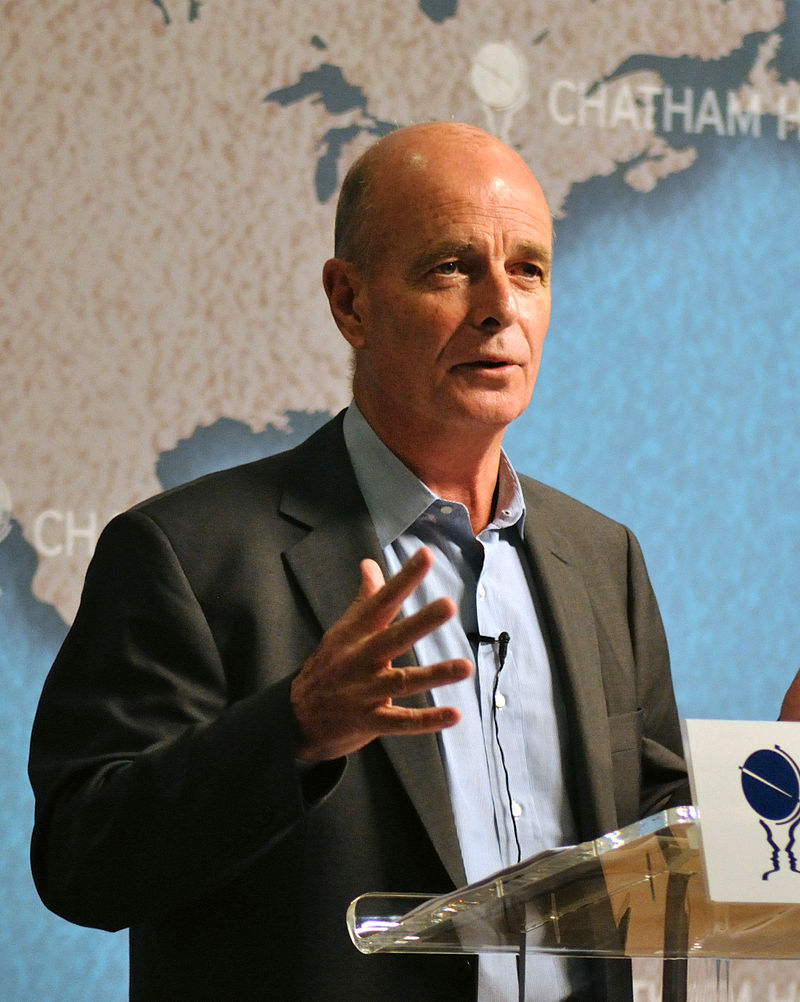 Westminster's Chief Magistrate Lady Emma Arbuthnot is married to a former UK Defence Minister, Lord James Arbuthnot of Edrom, who was overseeing Britain's military engagements during the period that WikiLeaks exposed the Iraq and Afghan 'War Logs'. Lord Arbuthnot subsequently was co-director of the private consultancy firm, SC Strategy, with the former head of MI6, John Scarlett, who was the principle author of the fabricated 'September Dossier' used by the Blair and Bush regimes to justify the America's Iraq War. Tony Blair's Downing Street Director of Communications and Strategy, Alastair Campbell, assisted with the fabrication of the 'September Dossier', formerly titled, "Iraq's Weapons of Mass Destruction: The Assessment of the British Government", published on September 24th 2002 to justify plans to attack Iraq on March 17th 2003. By Scarlett's vicious framing, Iraq possessed WMD, including chemical weapons and biological weapons and had reconstituted its nuclear weapons programme.
In 2004, the Iraq Survey Group, found Iraq possessed only small stockpiles, posing an insignificant threat. Therefore, the Bush Regime and the Blair Regime lied when they construed that Saddam Hussein posed an imminent threat to the world, as Why We Fight showed. Iraq did not even possess intercontinental ballistic missiles.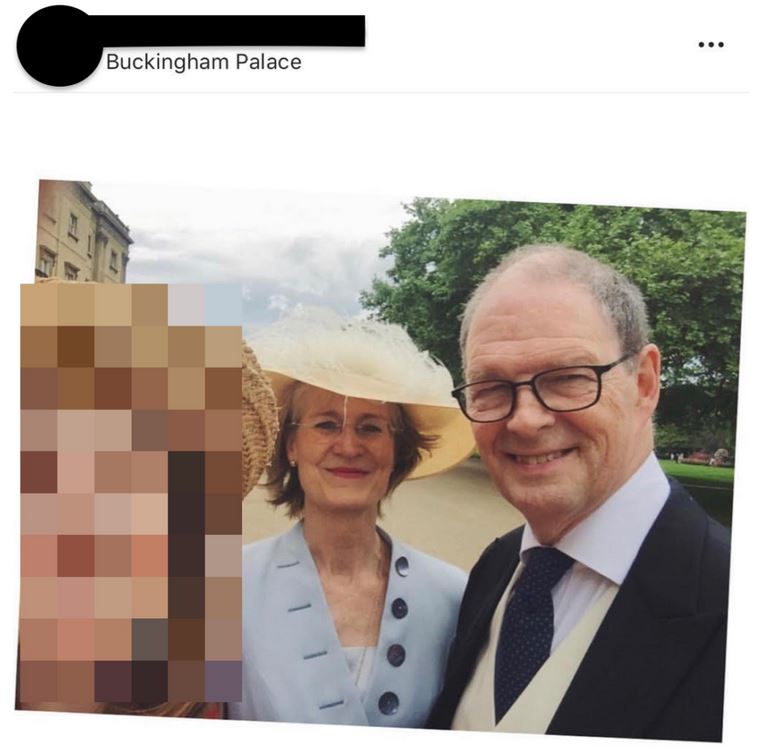 America's war to liberate Afghanistan's poppy fields, build bases and retard development cost the American Tax Herds $1 to $2 trillion dollars, depending on whose count you take, and consumed 150,000 Afghan and 2400 American soldiers' lives, has ended as this 'special' TIME Trouble Issue goes to print. Meanwhile, America's Second War to liberate Iraq's oil, build bases and retard development 2003-2011 has cost American Tax Herds $2.2 trillion dollars, and either total 190,000 lives lost on both sides or as many as 2.4 million Iraqi people and which left the war-torn country vulnerable to Civil War (2014-2017) and attack by the NATO-sponsored, ISIS.
The US extradition request to UK authorities was authorized by Sajid Javid, who was Britain's Home Secretary from April 2018 to July 2019.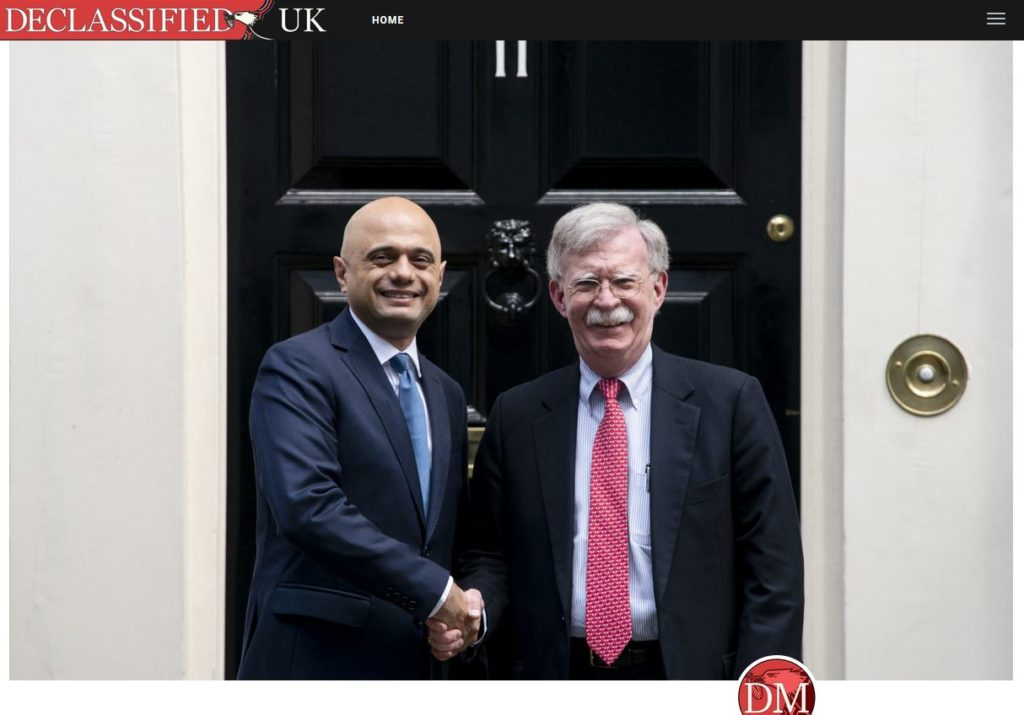 It turns out, Javid was ensconced in the milieu of the American Enterprise Institute (AEI), a pro-US Empire think-tank that holds annual 'World Forum' conferences. Many 'luminaries' of Bush II Regime whom were the architects, enablers or supporters of the Afghanistan and Iraq wars have presented talks at the AEI forums.
Bush II Regimes war-mongering, conspiring élites who participated in AEI World Forums held top official posts, included: Vice President Dick Cheney, Deputy Secretary of Defense Paul Wolfowitz, CIA Director Michael Hayden; Air Force Space Commander William Shelton; and Governor of Florida Jeb Bush.
The Afghanistan and Iraq wars were, in fact, consistent with the diabolical world domination vision of a little-known and now defunct think-tank called The Project for a New American Century (or PNAC). This Zionist-aligned Neo-Conservative think-tank was founded in 1997 by William Kristol, and was riddled with élites such as Richard Armitage, Jeb Bush, Richard B. Cheney, Donald Rumsfeld, and Richard N. Perle Paul Wolfowitz, R. James Woolsey, Dov S. Zakheim Robert Zoellick among others, whom became key figures in the Bush II Regime, as Eugene Jarecki's Academy-Award winning 2005 documentary, Why We Fight shows.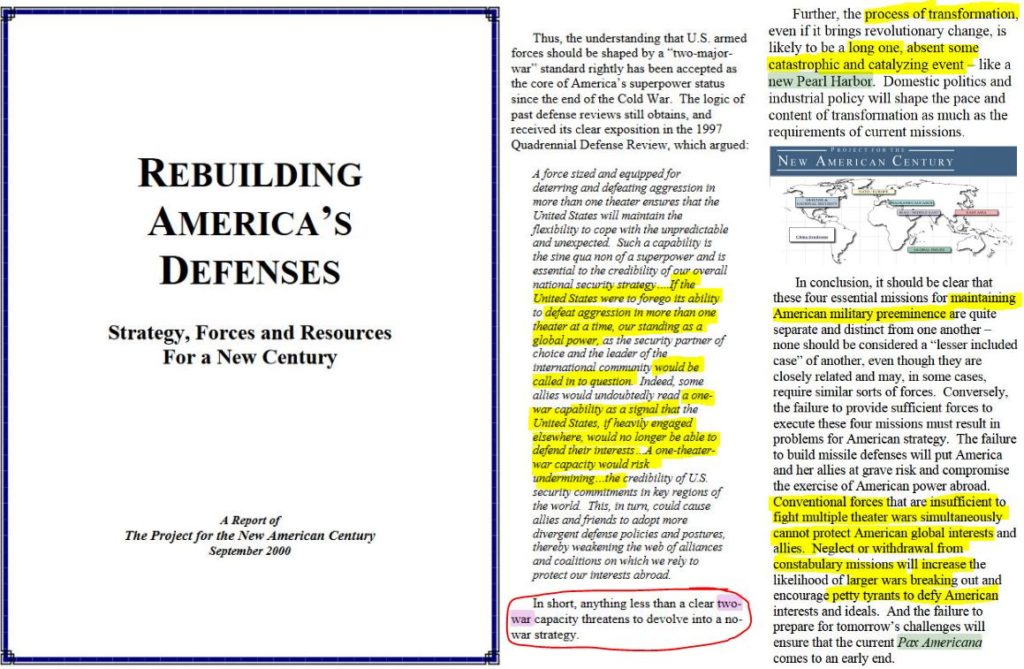 In a white paper titled "Rebuilding America's Defenses", published in September 2000 by the Project for a New American Century, its authors argued that America had to be seen to be fighting two major wars simultaneously. If the US did not, the authors stated, then America would lose its sole superpower status and risk devolving into a no-war power. "Rebuilding America's Defenses" advocated embarking on a 'revolution in military affairs', by which was meant a radical transformation of US military organization, war technologies and deployment to maintain its global domination. This transformation, the authors chillingly stated, would likely be a long one, "absent some catastrophic and catalysing event – like a new Pearl Harbor" – as the NewStatesmanAmerica reported in an article, "John Pilger reveals the American plan: a new Pearl Harbour" on 16 December 2002. The phrase American Century was coined by Henry Luce, the founder of Life and Time magazines, who published an editorial titled "The American Century" in February 1941 proclaiming the United States was in the war, 11 months before the so-called 'surprise attack' on Pearl Harbor by the Empire of Japan. Luce argued that President Roosevelt was slow to confront the totalitarian threat of fascism and stated the Twentieth Century belonged to America, if the nation used its prestige, power and principles to spread democracy and freedom.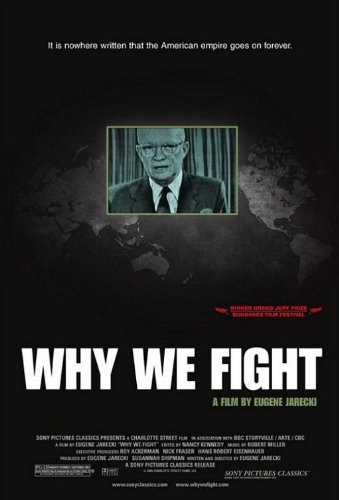 In other words, the rhetoric accusing Assange of recklessly risking US military lives in America's Wars against Afghanistan and Iraq can only hold if the subterfuge remains intact that the United States Government's viciously fraudulent justifications for those wars is forgotten. And, that the magistrates and judges presiding over the UK to US extradition proceedings advance the contrived ignorance game about the fact that the Anglo-American-NATO military empire needed these wars to inflict regime changes to get compliant governments on behalf of super-wealthy billionaire coalitions, as Professor Peter Phillips found while researching, Giants: The Global Power Elite.
The dirty secret of US national security interests is that the American Deep State is locked in to a rivalrous race against the other two super-powers, Russia and China, to secure carbon energy resources, minerals, drug production, and narcotics routes, infrastructure and territories for their Techno-Feudal corporate empires to dominate the Chip Revolution. Those imperial games entail destabilizing governments with coup d'états, dirty wars and strategies of tension and are accompanied by Shock Doctrine economic warfare.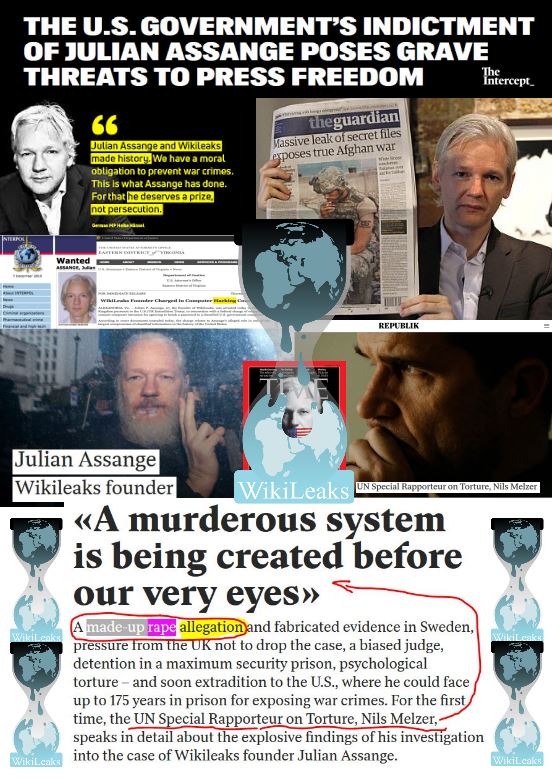 Chillingly, in April, 2017, then CIA Director Mike Pompeo evinced "we have to recognize that we can no longer allow Assange and his colleagues the latitude to use free speech values against us." Pompeo packaged his rhetoric to protect the national interest of the privileged prosperous propertied class with a threat: "To give them the space to crush us with misappropriated secrets is a perversion of what our great Constitution stands for. It ends now." Pompeo's stance was a reiteration of the attitude of the framers of the Constitution, whom crafted a framework to protect their position as a propertied class from working class white immigrants, African slaves and the indigenous Indian tribes, whose remaining lands they coveted – as the decades-long critic of the US Empire, Noam Chomsky, explains in the 2015 documentary, Requiem for an American Dream.
A clarion call to save the American Empire was sounded on October 29 2010 when a fellow at the American Enterprise Institute, Jonah Goldberg penned a dog-whistling piece "All Quiet on the Black-Ops Front" that appeared to called for Assange's assassination. Numerous people, including the Mark Curtis, author of Web of Deceit: Britain's Real Foreign Policy, have reported Goldberg's apparent call to have Assange 'garroted'. Goldberg had asked, "Why wasn't Assange garroted in his hotel room years ago? It's a serious question." But Curtis missed Goldberg's purpose. The AEI fellow was dog-whistling for an army of character assassins to scapegoat Assange. His rhetoric is a run-through American political life, cover-up deep conspiracies and the engineered political left-right divide, in order to claim that WikiLeaks is the most serious risk to "American national security since the Rosenbergs gave the Soviets the bomb".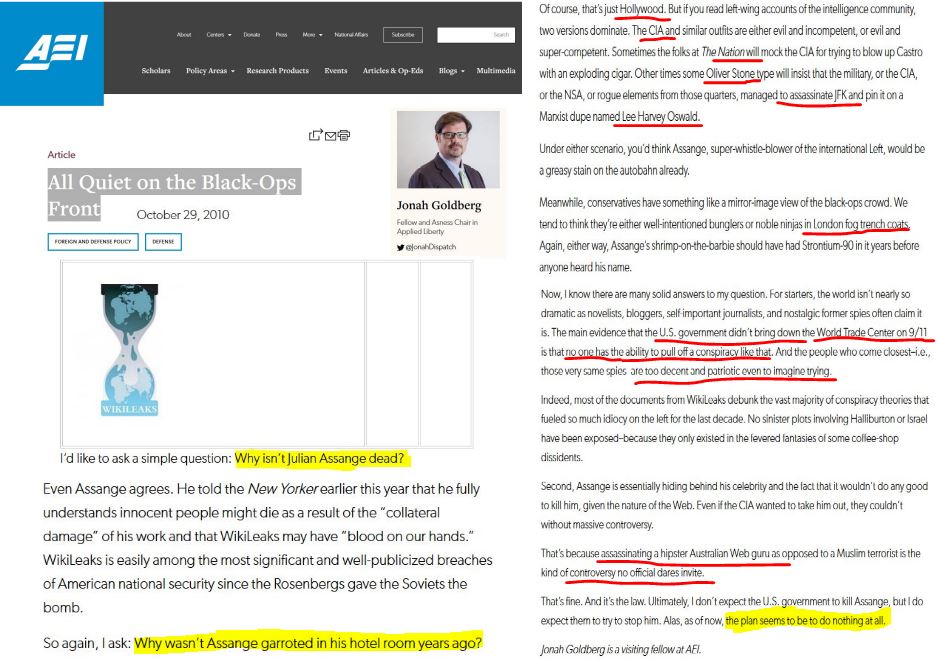 As any smart AEI fellow would know, security risk assessments match the threat to risk of various 'solutions' that range across the spectrum from character assassination to actual assassination. Towards the end of his blog, he points out the CIA couldn't whack Assange "without massive controversy". Goldberg mentions liberals and conservatives, how they view intelligence agencies, and popular images of intrigue. He referred to liberals at The Nation who mock the CIA's bungled attempts to kill Castro with an exploding cigar. Goldberg said conservatives think the CIA wear London-fog trench-coats, as a way to say Assange should have been food poisoned years before anyone had ever heard of him.
With poetic irony that would make Shakespeare cream his Levi jeans if he had quietly incarnated as a novelist some years back, Goldberg blamed that perennial American Deep State adjunct of White House Studios – Hollywood. Why? Because Shakespeare would have seen the subtext of fear in Goldberg's rhetoric.
Even as he maintained the official JFK assassination conspiracy theory that Lee Harvey Oswald essentially possessed a magic Commie bullet – that amazingly no military has ever been tempted to patent, mass-manufacture, and deploy – as he mocked "Oliver Stone types". And by way of a circular argument he also claimed that the main evidence that the US Government had nothing to do with the 9/11 attacks on the World Trade Center was that "no one has the ability to pull off a conspiracy like that". And, besides, the spooks are too decent and patriotic. He actually said America's spooks are too decent and patriotic to plot 9/11. Shakespeare would laugh his ass off writing that line into a novel about the American Deep State.
The JFK to 9/11 American Deep State Rabbit Hole
To get a sense of how the official investigations are part of the cover-up, the "Joint Inquiry into Intelligence Community Activities before and after the Terrorist Attacks of September 11, 2001" set up by Congress illustrates the subterfuge. Republican Senator Porter Goss, who along with Senator Bob Graham, headed this Joint Inquiry in 2002, with the view of finding out what the gaps were in intelligence. Goss stated the investigation into 9/11 would not be about blame and scapegoating, which is an intriguing approach to take that precluded a criminal probe.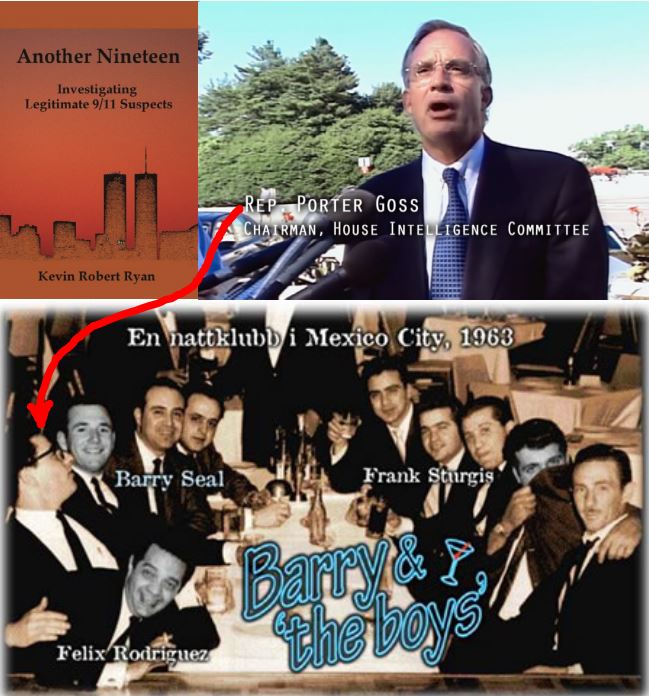 In the 1960s, Goss was a member of a CIA assassination team called Operation 40, which was overseen by Richard Nixon and authorized by President Eisenhower to assassinate Cuban dictator Fidel Castro. This assassination group was repurposed to assassinate President John F. Kennedy, as Francis Richard Conolly's epic documentary, JFK to 911 – Everything Is A Rich Man's Trick, shows. In Daniel Hopsicker's book Barry and the Boys – The CIA, the Mob and America's Secret History there is a photo taken of the group of assassins, gun runners and drug smugglers known as "Operation 40" at nightclub, La Reforma, Mexico City, on January 22nd 1963.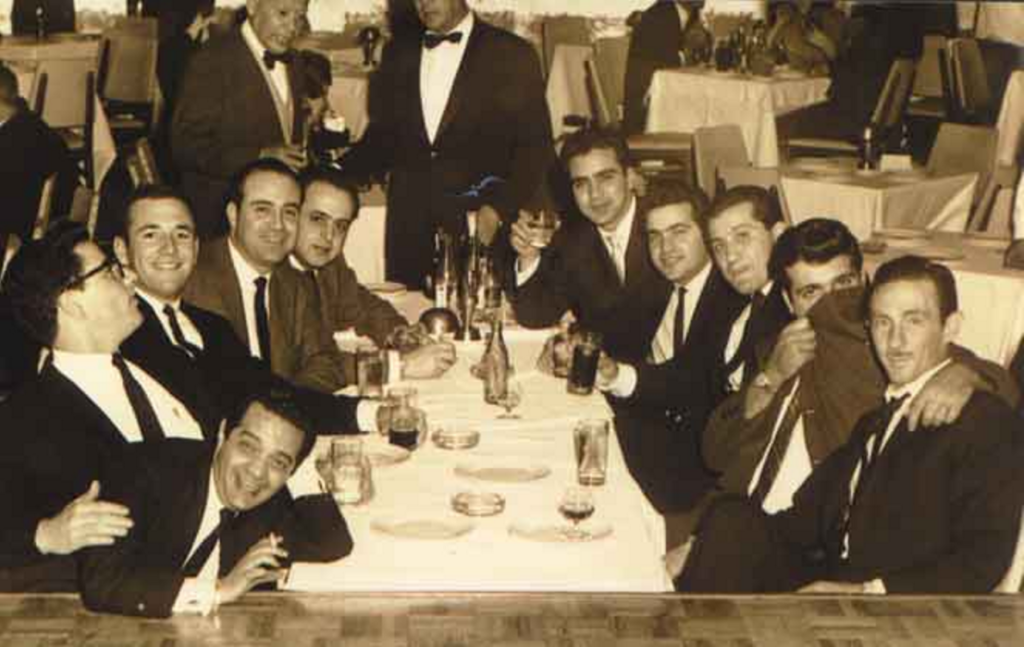 Porter Goss is seated on the left with his hand on CIA agent Felix Rodriguez, who helped the CIA capture and kill Che Guevara, flew guns and drugs with Seal in Southeast Asia during the Vietnam War. Seated to Goss's left is Barry Seal. It turns out, Barry Seal was recruited into the CIA by David Ferrie – who was also an FBI agent – at the same Baton Rouge Civil Air Patrol summer camp as Lee Harvey Oswald in 1955, at Barksdale Air Force Base in Shreveport, Louisiana. Seal and Oswald were sixteen. Seal piloted a get-away plane after the assassination of President John Fitzgerald Kennedy. In 2004, President George W. Bush appeared to signal to those who could decode the deep state symbolism that by making Goss Director of Central Intelligence, any investigations into 9/11 would be tightly 'managed', including any media investigations. After all, Bush II's father George Herbert Walker Bush helped former OSS agent Allen Dulles set up the CIA, after having organized terrorist groups in Europe following World War II under Operation Gladio.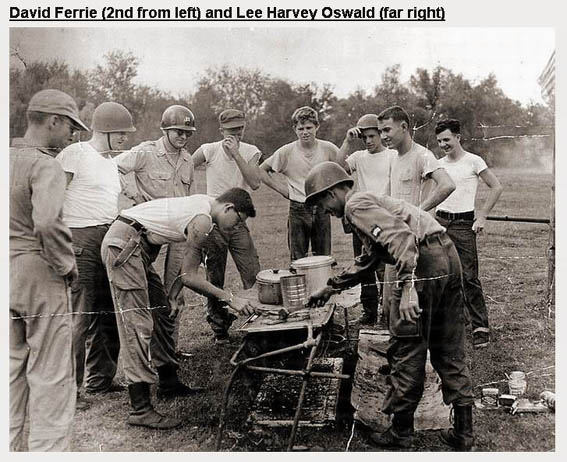 Furthermore, George H.W. Bush became CIA Director in 1976-77 to manage the crisis created by the Frank Church Senate Committee probes of 1975-76 into the CIA, FBI and NSA over Watergate, COINTELPRO, MK-ULTRA, Operation Mockingbird and the JFK Assassination. Therefore, Goss' appointment as CIA Director in 2004-2006 appeared to not only oversee the probes in 9/11, report to the President, and manage the propaganda undermine the burgeoning 9/11 Truth Movement. But also as a former member of the Kennedy era assassination team, George W. Bush's appointment of Porter Goss symbolically signaled a visible threat to those in the big media outlets who knew the real history of the JFK Assassination to maintain to the official narrative.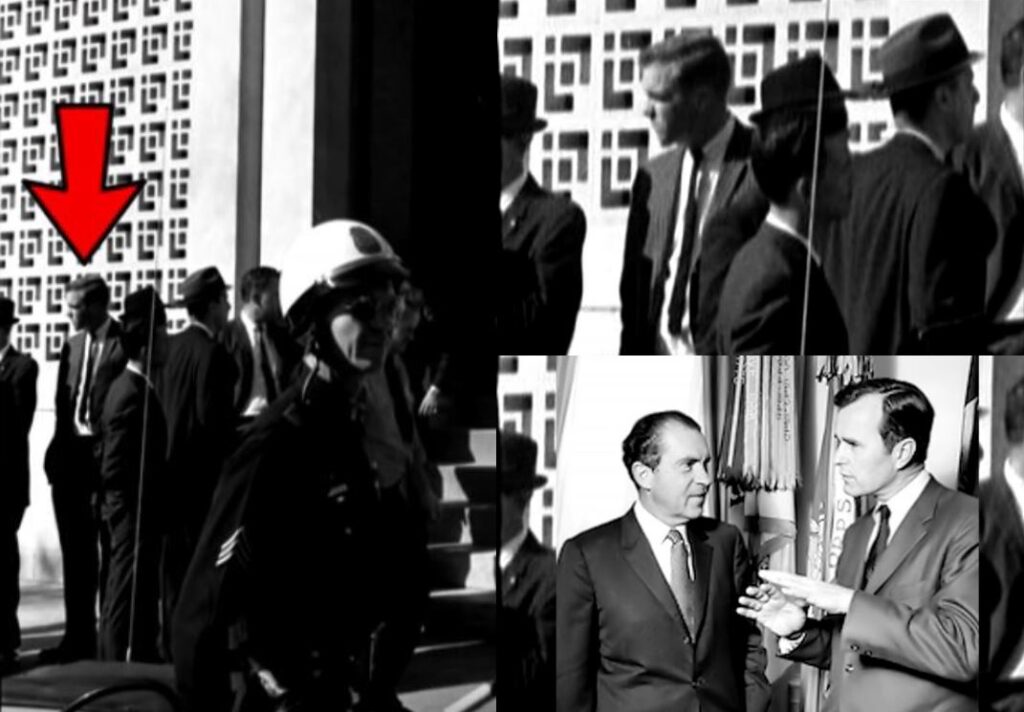 Because in appointing Goss to the role of CIA director after the Joint Committee's whitewash probe, President Bush was showing he was a savvy operator, unlike President Nixon. Washington insiders could have easily read the visual grammar in the Bush White House moves – including the Graham Family, who at the time of 9/11 still owned The Washington Post. Why?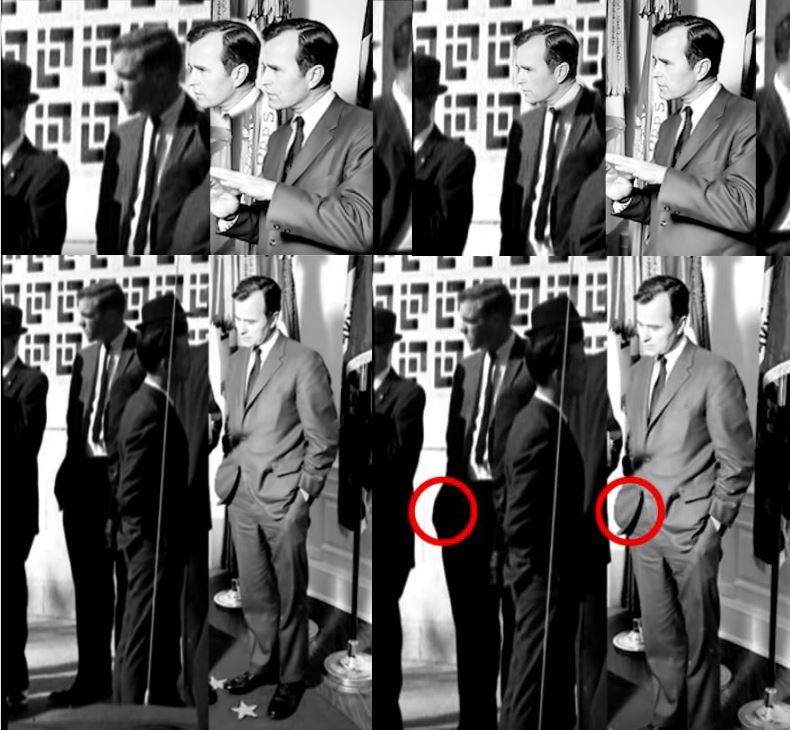 The US capital newspaper most famously known for its 'scoops' on the Watergate Scandal never quite nailed the true objective of the Watergate Hotel break-in and what it symbolized. The Republicans were worried that the Democrats might leak evidence they had proving Nixon's involvement in the JFK Assassination, since Nixon Operation 40 assassination were part of the presidential assassination team.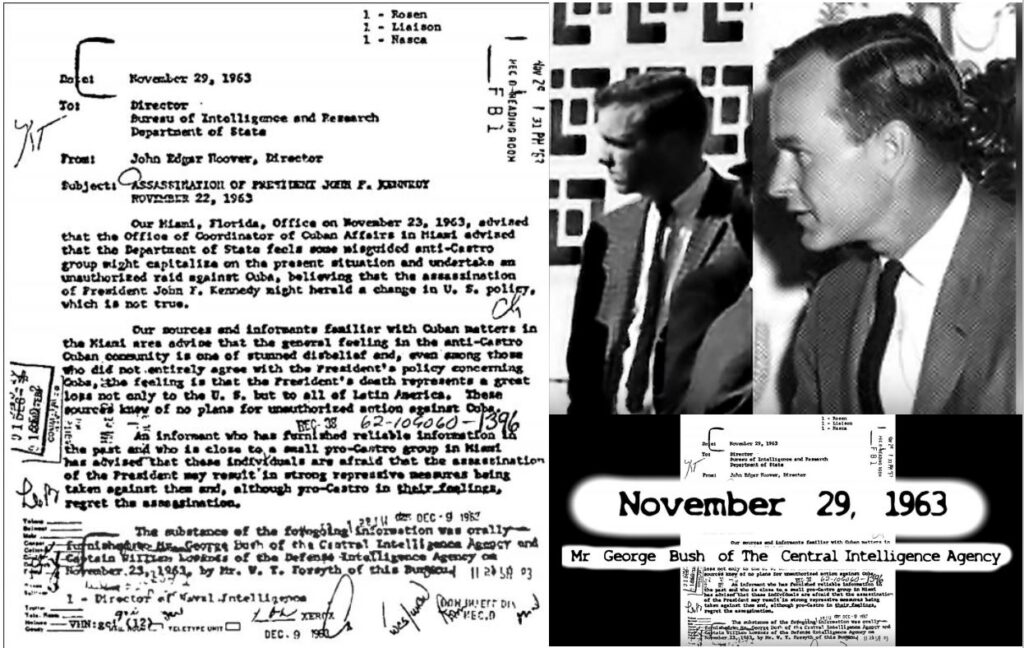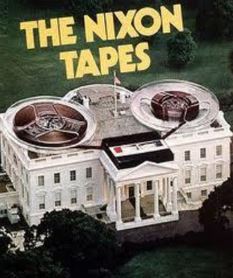 The Watergate Burglars, who maintained a cover of being 'plumbers', were a covert team officially called the White House Special Investigations Unit assigned to prevent leaks of information harmful to President Nixon, such as the Pentagon Papers, to the press. One of the Watergate burglars, Frank Sturgis, told the San Francisco Chronicle that the purpose of the Watergate break-in of the Democratic National Committee headquarters at the Watergate Office Building in Washington, D.C., was to retrieve comprising pictures of CIA men in Dealey Plaza the day Kennedy was shot that the Democrats intended to have published. When the plumbers were caught, the ridiculous cover of being 'plumbers' was used as a metaphor to signal to key insiders and the press to avoid investigating the real 'leaks'.
The psy-op's codified cues led to a focus on 'The Nixon Tapes', which was an operation hatched by the 'Dark Prince' himself, Henry Kissinger, and by Jesuit-trained Knight of Malta, Alexander Haig, to set-up the demise of the president by showing he was involved in the burglary cover-up, while the spectacle would serve as a deception.
It turns out, The Washington Post's owners at the time, Phillip and Katherine Graham, were friends with CIA Director Richard Helms and other CIA élite, as well as Helms' boss Henry Kissinger who remained unscathed by the scandal.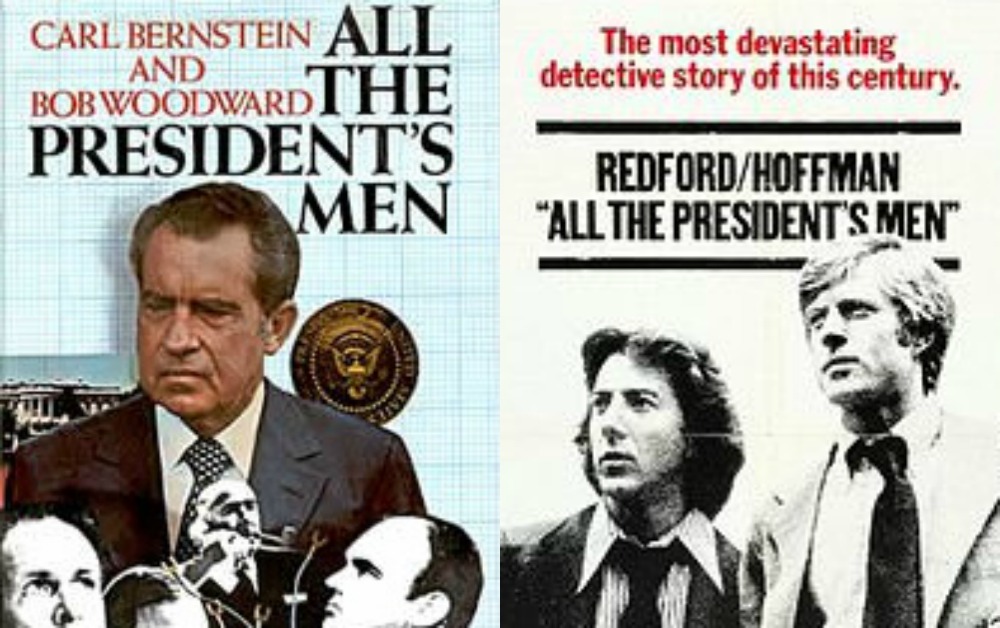 When it is realized that the Bush Crime Family and the Clinton Crime Family ran a drug-trafficking, gun-running and money laundering operation known as 'The Machine' in Arkansas when Bill Clinton was Governor and that he oversaw the cover-up of numerous scandals once he controlled the White House, a web of characters, and their linkages to the National Security State, Federal and State Governments, Corporate America and the mafia – emerges. One of the most epic of these scandals involved gun-running out of Mena Airport, Arkansas, to Columbia and Nicaragua and drug trafficking back into Mena Airport and money laundering out of a Clinton project – the Arkansas Development Finance Authority and the Rose Law Firm, where Hillary Clinton worked – and funnelling the laundered cash through banks connected to the Pakistani merchant Bank of Credit and Commerce (BCCI), which was a conduit for CIA black-ops.
The BCCI network grew with the guidance of the 'Safari Club', which was the name given to an alliance formed between the heads of American, Saudi, and Pakistani intelligence agencies and other ex-national security state figures to compensate for the CIA's retrenchment during the Frank Church Senate Committee probes of 1975-76 into the activities of the FBI, CIA and NSA. The Church Committee investigated the CIA, FBI and NSA and the US National Security State's machinations underpinning Watergate, COINTELPRO, MK-ULTRA, Operation Mockingbird and the JFK Assassination. The Safari Club was founded with the approval of U.S. Secretary of State Henry Kissinger and National Security Advisor and bound France, Saudi Arabia, Egypt, Iran and Pakistan into a supranational deep state private intelligence network, and was largely bank-rolled by the Saudi Royal Family amid this elevated oversight of the US intelligence agencies from Congress.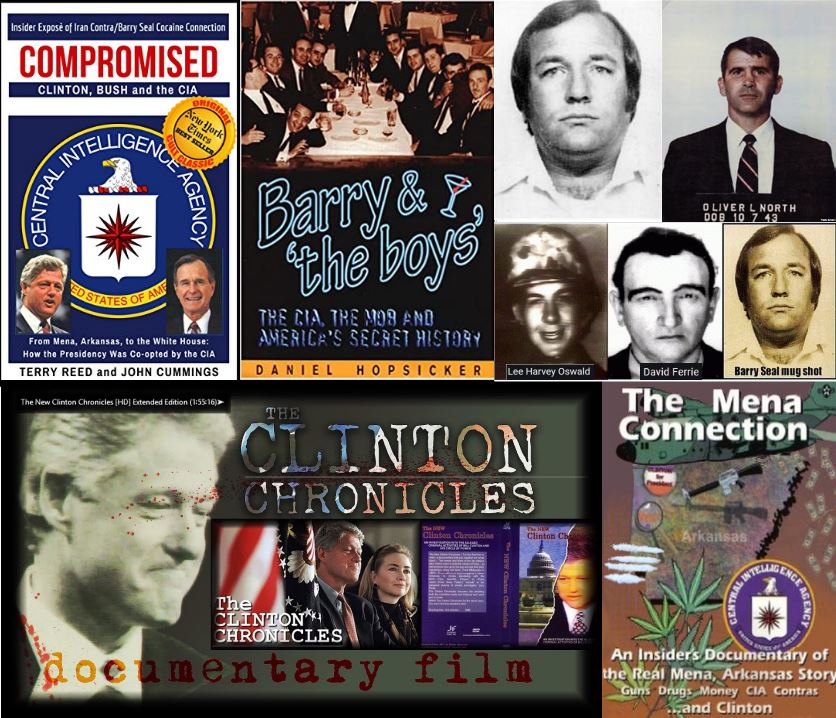 These Bush-Clinton Arkansas gun and drug-running and money laundering operation was exposed by the local news outlets and covered-up by the national media during the Iran-Contra scandal and subsequent probes – as the documentaries, The Mena Connection, The New Clinton Chronicles, and The Clinton Body Count show. The movie American Made starring Tom Cruise playing arms-trafficker and cocaine smuggler pilot, Barry Seal, is 'The Mena Connection' minus the Arkansas Development Finance Authority, and its connections to BCCI – that was a front for a global intelligence operation, a Mafia-like enforcement squad and a conduit for CIA objectives including arms dealing, funding terrorism and black ops-related bribery. The pattern of numerous key witnesses, investigators and collaborators dying became so frequent Clinton's home-state earned the nickname – Arkanside.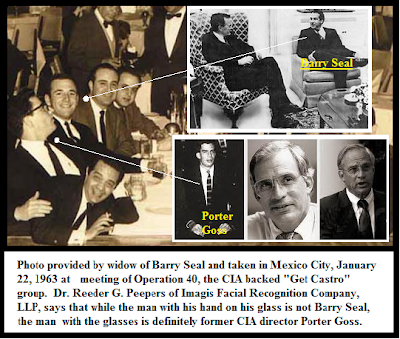 In other words, the Mena Connection links deep state actors between the JFK Assassination to 9/11 Project. These deep state actor linkages include pilot Barry Seal, who was part of Nixon's Operation 40 assassination team that comprised some of the co-conspirators in the plot to murder President Kennedy, and who was recruited at the same Baton Rouge Civil Air Patrol summer camp as Lee Harvey Oswald in 1955, at Barksdale Air Force Base in Shreveport, Louisiana. The Louisiana Civil Air Patrol was founded by Dallas oilman David Harold Byrd, who from the 1930s to 1972 also owned the Texas School Book Depository, the building that Oswald was supposed to have shot Kennedy from, with a bullet super-weaponized by magic. Crucially, Barry Seal piloted a get-away plane after the assassination of President John Fitzgerald Kennedy. The official narrative of the Kennedy Assassination collapses on this signal fact: Seal and Oswald should never have known each other. That is why their CIA/FBI agent recruiter – David Ferrie – 'suicided' on February 22nd 1967 with a typed suicide note when he was left locked in a hotel room, that did not contain a type writer, by the New Orleans District Attorney Jim Garrison's investigation team whom were seeking convictions for the JFK assassination – as John Barbour's 1992 documentary, The JFK Assassination: The Jim Garrison Tapes.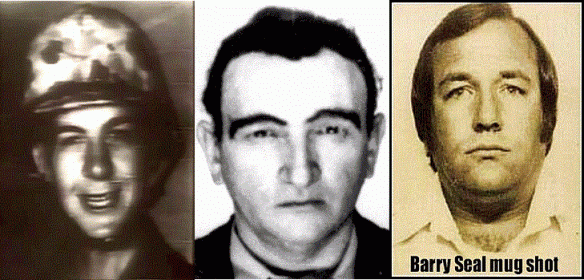 In his 2013 book, Another Nineteen: Investigating Legitimate 9/11 Suspects, Kevin Ryan places George Herbert Walker Bush as as member of Operation 40. Francis Conolly's shows in his documentary JFK to 911 – Everything Is A Rich Man's Trick, that George H. W. Bush was not only a CIA asset at the time of the Kennedy Assassination, but that FBI Director John Edgar Hoover was well aware of that fact because a memo "Assassination of President John F. Kennedy, November 22, 1963" and dated 29 November 1963, mentioned "Mr George Bush of The Central Intelligence Agency" as being among several military and intelligence personnel furnishing information about anti-Castro Cuban group in Miami whom were alleged to be concerned about reprisals for the assassination, an event they were alleged to have to have found regretful. It turns out, that when George Herbert Walker Bush called the FBI to furnish this information on November 22 1963, he alleged he was calling from Tyler, Texas, and was headed for Sheraton Hotel room booked in Dallas Texas the same day. It would seem Bush "telephonically" placed the call at 1:45pm to signal that as operations level man on the ground, their patsy was now ensnared by this was the precise time that 15 Dallas Police officers swooped in on the Oak Cliff Texas Theater to arrest Lee Harvey Oswald. Intriguingly, Bush – who was bitterly opposed to the Civil Rights Bill (that was working it way through Congress in 1963) – alleged he was calling from the Texas City of Tyler, which is 99 miles South East of Dallas. Tyler, 100 years prior, in 1863, was the site of largest Confederate Prisoner of War camp during the American Civil War, and was also the site of the largest Confederate ordnance plant in Texas, during what was really an Anglo-Swiss plot to reverse English Rosicrucian Freemasonry's loss of the United States to the French Templar Freemasons – as historian Anthony Chaitkin chronicles more generally in his epic masterpiece, Treason in America: From Aaron Burr to Averill Harriman.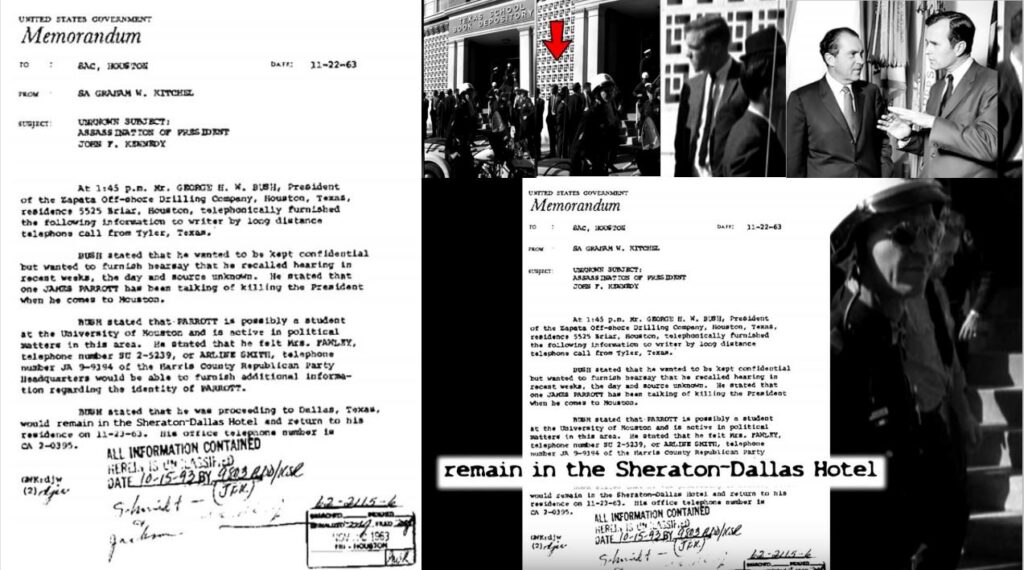 The settlement was named after John Tyler who advocated for Texas to join the United States, and in 1847 a town site was laid and the following year a Masonic Lodge was built. In Freemasonry, the role of the Tyler is guard the outer door to the Lodge, to repel eavesdroppers and cowans (who were un-apprenticed Masons hired to make stonewalls without mortar of cement) and a Tyler the one who seals the remainder of the activities of the Lodge. Therefore, Poppy – which was George H. W. Bush's CIA code name – was also communicating 'telephonically on November 22 1963 now that the patsy was ensnared in the Oak Cliff Texas Theatre, the FBI would need to go see the staff in the Republican Office in Harris County because they might be able to furnish the identity of a James Parrot who was alleged to be a John Birch Society member and possibly a student, who had evidently talked of his intention to kill the President when he toured Houston. 'Poppy' appeared to be conveying that he was performing the post-assassination role of Tyler to communicate that were, eavesdroppers, witnesses and un-apprenticed helpers who were not Brethren and this Bush CIA agent seemed to indicate that the Harris Country Republican branch office had the details of who the parrots were, where to fund them perched in birch trees.
If the deep state network responsible for the JFK Assassination had have been successfully prosecuted, 9/11 would have been unlikely to eventuate, as works such as Francis Conolly's JFK to 911 – Everything Is A Rich Man's Trick, John Barbour's The JFK Assassination: The Jim Garrison Tapes, Eric Wilson's The Spectacle of the False-Flag: Parapolitics from JFK to Watergate; Professor Peter Dale Scott's The American Deep State, and Kevin Ryan's Another Nineteen: Investigating Legitimate 9/11 Suspects – together show.

And therefore, the dark horror of the 9/11 Wars that Julian Assange and WikiLeaks had exposed would also have been unlikely, since President Kennedy was attempting to shift the world away from an imperial trajectory – as Anthony Chaitkin argues in JFK vs The Empire.
Chaitkin argues Kennedy was dismantling the New World Order Project – a gambit for global empire – and pursuing policies of productive development, international cooperation and world peace rather than imperialism. As Francis Conolly shows in JFK to 9/11, America's industrial and banking dynastic families conspired with the wealthy of Europe including the British and Dutch Royal Families to build up the Nazi War Machine.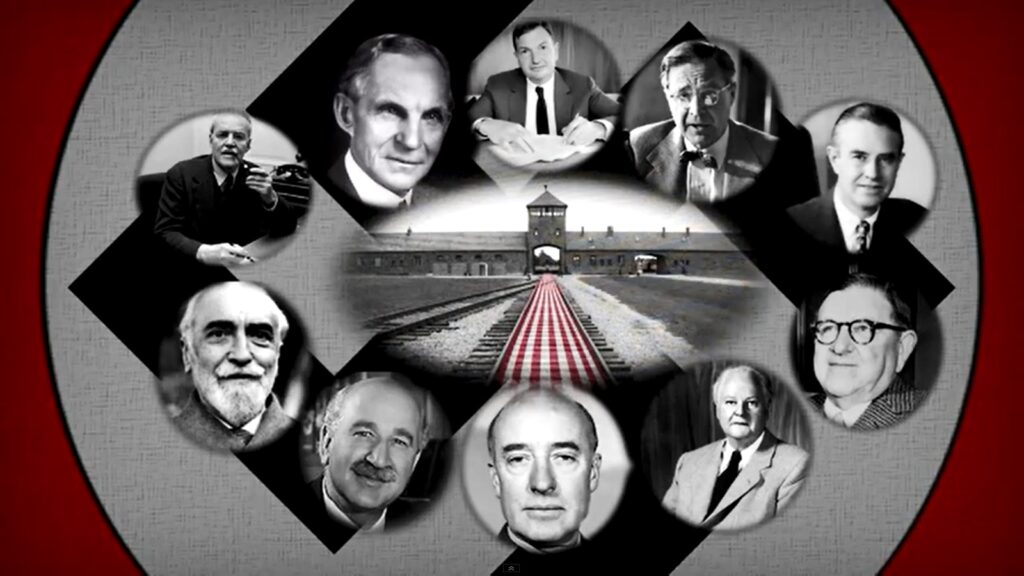 In Wall Street and the Rise of Hitler, Professor Anthony Sutton showed the Nazi-financing Wall Street banks included: the Chase National Bank (later Chase Manhattan, now JP Morgan Chase); the Schroeder-Rockefeller Company; the Manhattan Bank; the National City Bank of New York (now Citibank); the New York Trust Company; V. A. Harriman & Co., Dillon & Read. These banks were all among the original stock-holders of privately-owned Federal Reserve Bank of New York, as Eustace Mullins' seminal book, The Secrets of the Federal Reserve shows. This conspiracy also involved the Federal Reserve Bank of New York, and the Board of Governors of the Federal Reserve System. Additionally, the New York-based Union Banking Corporation acted as a conduit for securities and bonds between Germany and the United States, that were owned by Fritz Thyssen, who funded Hitler's rise and bailed-out his Nazi Party. The Union Banking Corporation was managed by seven Americans; including Averrill Harriman, George Herbert Walker and Prescott Sheldon Bush (the father of George Herbert Walker Bush and grandfather of George Walker Bush). A banking and steel magnate Fritz Thyssen, and his brother, Heinrich Thyssen Bonemisza, ultimately owned the Union Banking Corporation (UBC) since they owned the Dutch Bank Voor Handelen Scheepvarrdt, the parent bank to UBC. In Conjuring Hitler, Preparata called this fraternity of bankers, 'the Grid'. Indeed, U.S. family dynasties such as: the Rockefeller's, the Harriman's, the DuPont's and Bush's were not only a part of the Nazi Nexus for profit. The mad purpose of American fascist bankers and industrialists was not only to accumulate more wealth by investing in the Nazi War Machine.
This diabolical plot was part of a broader, longer gambit of the British 'Secret Elite' to construct a universal empire – as historians Gerry Docherty and Jim Macgregor recount in Hidden History: The Secret Origins of the First World War. In Conjuring Hitler: How Britain and America Made the Third Reich, Guido Preparata proves that the Bank of England, the Federal Reserve and Wall Streets at first facilitated then financed the Hitler's spectacular seizure of power. In Trading with the Enemy: The Nazi-American Money Plot 1933-1949, Charles Higham shows Chase Bank funded the Nazis, and while fascist industrialists such as the Ford Motor Company built cars, trucks airplane engines for Hitler, American International Telephone and Telegraph Corporation (IT&T) re-wired the Reich after Pearl Harbor, while Rockefeller's Standard Oil fueled U-boats in the Atlantic.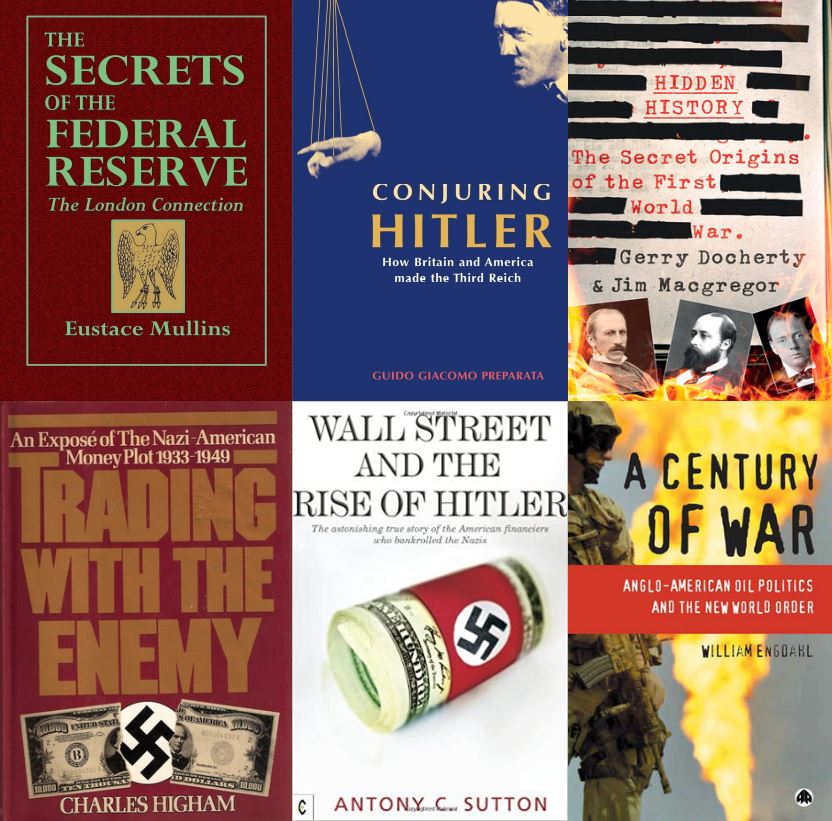 The American 'Fraternity' conspired to head the world's dominant military and financial empire, centred on the control of oil. Meanwhile, their British counterparts had long ago embarked on a strategy to trigger two-global wars with the intention a conjuring a Hitler to smash the Soviet Empire. The intention of the American oligarchy, led by Rockefeller interests, was to get Europe to 'bleed itself to death,' gain the submission of all powers to a New World Order, wherein the Anglo-American Establishment dominated oil and finance, and established a permanent war economy led by the United States.
The machinations perpetrated since the assassination of Kennedy have occurred because the Deep State criminal network responsible for the JFK hit continues through the same institutions, their protégés and new dark alliances.
Indeed, there is a continuity of a deep state criminal network that underpins the structural deep events spanning the JFK assassination, Watergate, the October Surprise, the Iran-Contra scandal, BCCI, the Oklahoma City Bombing, and 9/11. Furthermore, the coup d'état that took place in Dallas on November 22 1963 was a fusion of the exiled Nazis that were embedded in the core of the CIA, and in effect the American Deep State merged to become the Nazi-American Empire. The coup d'état that took place on 9/11 was a fusion of the Zionist faction of the American Deep State and this merger resulted in the Nazi-Zionist American Empire.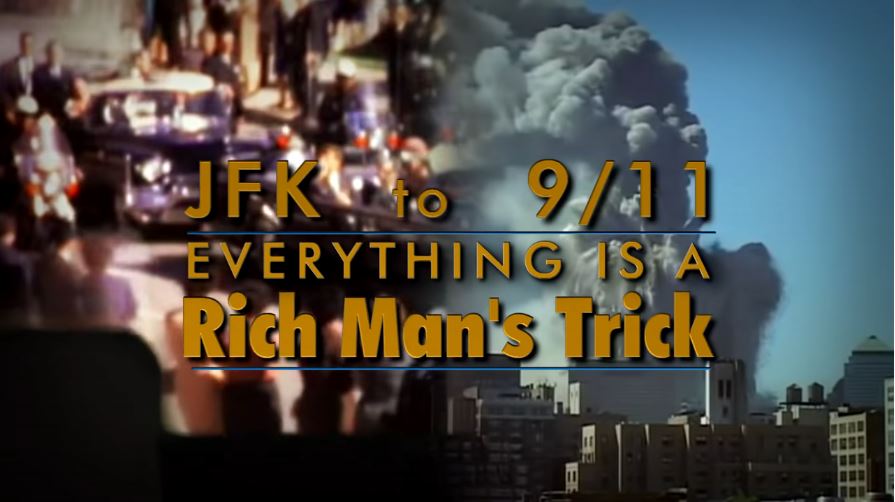 Fascinatingly, New York University media scholar Mark Crispin Miller recently stated in conversation with former Reagan Administration CIA analyst Ray McGovern, that liberal intellectuals have shied away from investigating deep state events within America since the JFK assassination. Miller says the genius of the conspiracy's planners was that they cleverly cast Lee Harvey Oswald as a deranged communist killer acting alone, which was designed to scare the political left away in the aftermath of the McCarthy era.
Miller and McGovern discuss how this left-liberal ideological no-go zone to call-out the homegrown terrorism from the JFK assassination onward, has meant the American Deep State remains at-large to scheme bigger bold plots. Because the political left and conservative right avoid investigating homegrown American Deep State events inflicted at the empire's core, they fail to see the official narratives as cover stories and the subsequent accounts such as superpower hubris that never envisaged an attack launched from within – as more subterfuge.
This stereo-type casting of Oswald fitted with the type-casting of Operation Gladio, a hidden low-grade war that was already underway in Western Europe in-which NATO states' sponsored terrorism designed to shift the political gravity to the 'right', by blaming 'left' wing communist groups for the carnage.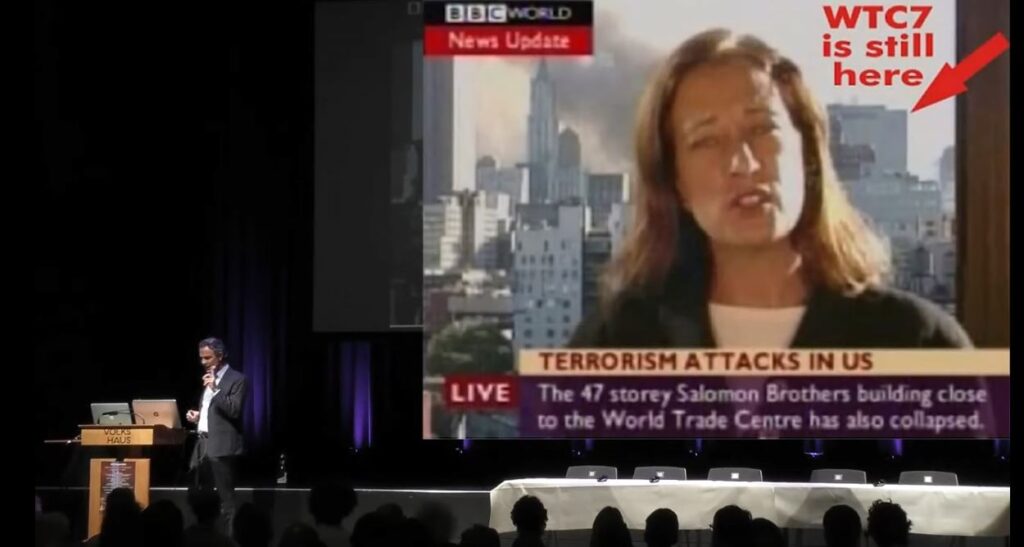 Historian Daniele Ganser's book – NATO's Secret Armies: Operation GLADIO and Terrorism in Western Europe – showed that Operation Gladio's 'strategy of tension' involving coup d'état's, assassinations and bombings was perpetrated by all NATO countries. Ganser pointed out in a 2016 TedTalk – War and Peace in the 21st Century – that the Establishment Media has long been a transmission mechanism for the war propaganda of empires. He presents the argument that the official narrative of 9/11 cannot be true because a third tower, WTC-7, that collapsed on September 11 2001, did so at near free-fall speed. Ganser mentions the US-based group, Architects and Engineers for 9/11 Truth, who say the steel reinforced 47-storey tower could not have collapsed due to office fires, because the simultaneous symmetrical collapse would have required pre-cut columns and pre-planted computer timed explosives to bring the tower down on its own footprint. The Swiss historian suggest to his audience to question the justifications for war that we are feed through the Establishment Media.
The New World Order Project: Julian Assange & Captain America
The United States has a Deep State rather like the multi-headed Hydra, described by the Swiss Doctor Zola in Captain America: The Winter Soldier. Julian Assange is depicted in engineered crises montage in the Dr Arnim Zola scene in Captain America: The Winter Soldier movie of 2014
It is this 'Shock Doctrine' crisis engineering that the writers of the movie Captain America: The Winter Soldier are referencing, when they have the Swiss scientist character Dr Arnim Zola say that 'Hydra' created a world so chaotic that humanity is willing to trade its freedom for security. In the computer room scene of The Winter Soldier, Scarlett Ingrid Johansson's character, Natasha Romanoff, informs Captain America about Operation Paperclip, a top secret program that SHIELD constructed to repatriate Nazis scientists to the United States at the end of World War II. The artifact magnetic tape copy of the character, Doctor Arnim Zola, interrupts Romanoff before she can say SHIELD [or Strategic Homeland Intervention Enforcement Logistic Division] in the Marvel Comics universe – is the Make-Real World's inner core of the CIA, complete with an embedded Nazi Internationale. Doctor Zola brags about how the secret totalitarian dictatorship, called 'Hydra', has a multi-headed leadership structure that is designed to survive decapitations here and there.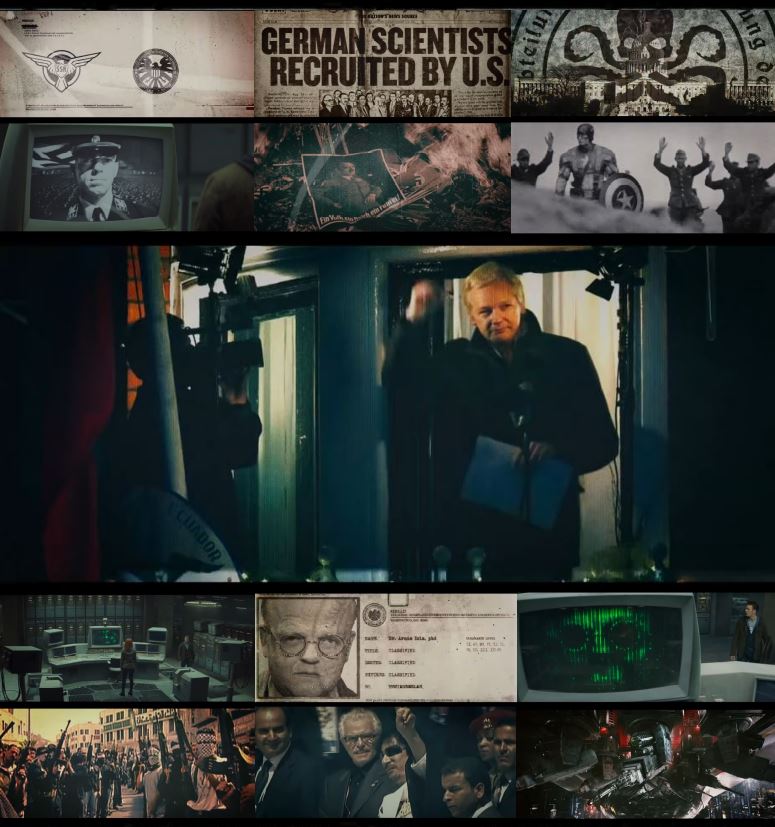 In this crucial 'point of no return' scene, super-soldier Captain Steve Rogers learns what has really been going on while he was cryogenically-snoozing for 70 years. In this way, the Captain America character is a metaphor for the American population, including movie audiences, whom consume the symbolism like caramel-coated popcorn while missing their starchy meanings.
The movie's graphic montage of engineered crises depicts a world of horrific chaos as the work of the unseen world domination organization, Hydra, while resistance is portrayed as seemingly hopeless because SHIELD is evidently too stupid to detect the 'infiltration'. Doctor Zola boasts that the engineered crises work as coercive mechanisms to gain control of the planet by stealth through fear as populations trade their freedom for security.
In effect, Dr Zola's boasting about false flag engineered black ops is itself a referent for the display of spectacular power in the Make-Real World. Spectacular power is the severance of the visible Public State from the National Security State that occurs when Deep State actors inflict a brazen attack blamed on enemies, as Monash University lecturer in international law, Dr. Eric Wilson, describes more generally in his book, The Spectacle of the False Flag: Parapolitics from JFK to Watergate.
A Murderous System
With such machinations laid bare, United Nations' Special Rapporteur on Torture, its comphrensible why Nils Melzer told Republik magazine, that, "A murderous system is being created before our very eyes".
Melzer stated "Julian Assange uncovered torture, has been tortured himself and could be tortured to death in the United States. Beyond that, the case is of symbolic importance and affects every citizen of a democratic country."
In a recent exclusive interview, Melzer told Republik magazine, that, "Julian Assange uncovered torture, has been tortured himself and could be tortured to death in the United States. Beyond that, the case is of symbolic importance and affects every citizen of a democratic country."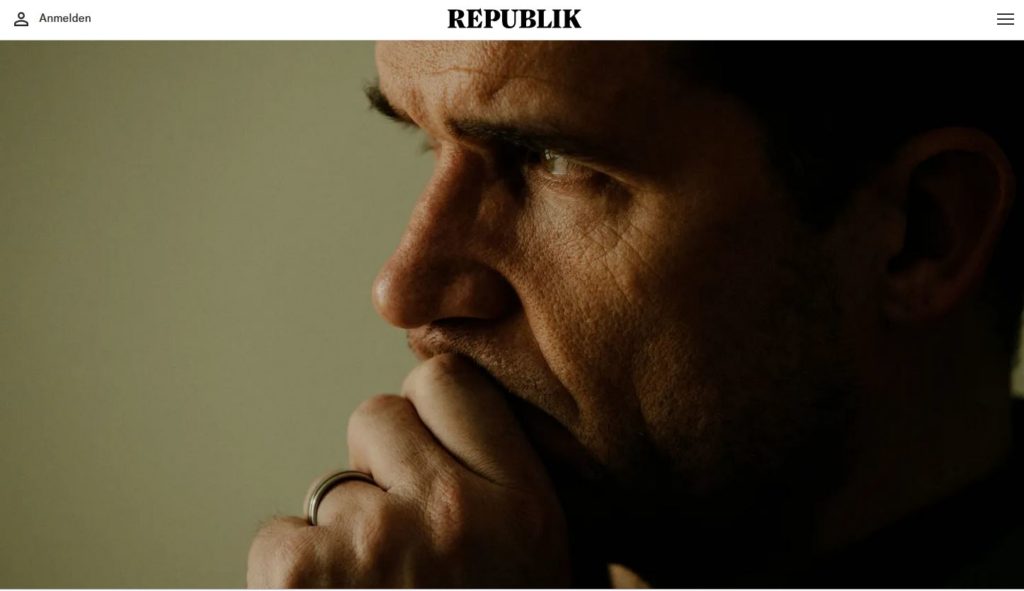 Assange used his WikiLeaks platform to shine a spotlight on 'the elephant in the room' by exposing war criminals and corruption. After an initial shock, the exposed governments regroup, take hold of the spotlight and shine it on the accuser with their own accusations – in Assange's case, the fabricated allegations of rape, for instance.
In a recent speech given by Caitlin Johnstone in Melbourne titled "Assange's Persecution Has Exposed Media Depravity The World Over", the Australian super-blogger slammed the news media for their character assassination attacks on WikiLeaks' publisher Julian Assange. Johnstone wrote:
"The spotlight Assange's persecution has thrown on the institution of journalism is one of the untold stories, mainly because the villains are the journalists. This corruption was unearthed not so much through leaked documents, but through what we have been witnessing as the media-driven public mobbing of Julian Assange the person.
If you pick up any recent story about Assange it will be littered with smears and lies. They'll say offhand how he colluded with the Russians like that's true, or that he was 'charged' with rape, or they'll have a throwaway line about how he smeared poo on the walls of the embassy, or they will say the reason he was granted asylum by Ecuador was to flee rape charges (like that's a thing)."
Johnstone pointed out that the Fourth Estate Media are culpable not only for 'mobbing' Assange with brazen lies, smears and a failure to supply context. She also called out the news media for avoiding publishing and broadcasting retractions.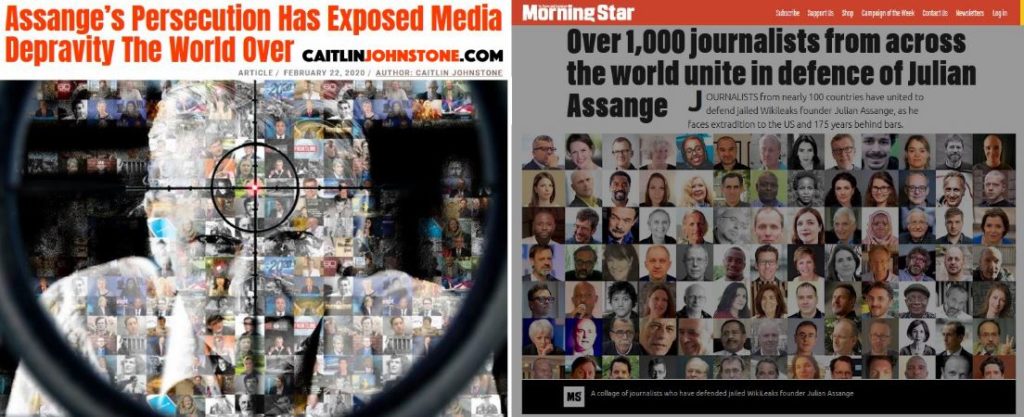 The impact of the system-wide propaganda through the global news-chain had been so effective, even the United Nations' Special Rapporteur on Torture, Nils Melzer, admitted, in essence, he had been brainwashed. You could say, this brainwashing occurred by means of Orwellian 'Two Minutes Hate' broadcasts on the nightly 'Bubble Gum TV News' in two minute dirty political hit-piece news stories on Assange and WikiLeaks.
In this epic imperial game complete with contrived ignorance, the extradition trial proceeds only because the American Empire's key players and accomplices feel safe that they believe they won't ever end up in prison themselves. There is now an exquisite data-set revealing applied game theory, complete with players performing to hostage-posting scripts, embedded with codified communications, and signposting the direction to take, as the American Deep State doubled-down like Wiley E. Coyote trying to capture, maim or kill the Roadrunner, Julian Assange.
If Julian Assange is extradited to the United States, he will likely face a show trial grand jury in Virginia. US law requires juries be comprised of the demographics of the state. 80% of the Virginia's population is employed by the government, in a state that is home to the headquarters of the Central Intelligence Agency.
Assange's legal team can be expected to fight the extradition all the way to the UK Supreme Court, which would be a two year legal battle. However, it is disturbing to note that Belmarsh Prison Governor Rob Davis suddenly left his previous post at Woodhill Prison after the 15th prisoner committed suicide in August 2016 on his watch, according to legal advisors DPG. This legal advocacy group reported that Woodhill Prison had the United Kingdom's highest suicide in Britain during the May 2013 to August 2016 period, with one suicide occurring about every 45 days. DPG noted that there was also a high suicide rate on Prisoner Governor Davis's watch at Chelmsford, a stint that Davis boasted managing a £14 million budget and cutting over £5 million over his six year stint. Assange's incarceration in a prison governed by a governor with a history of high suicides not only suggests the fix is in to inflict stresses to impair his will to defend himself, and to drive him to kill himself.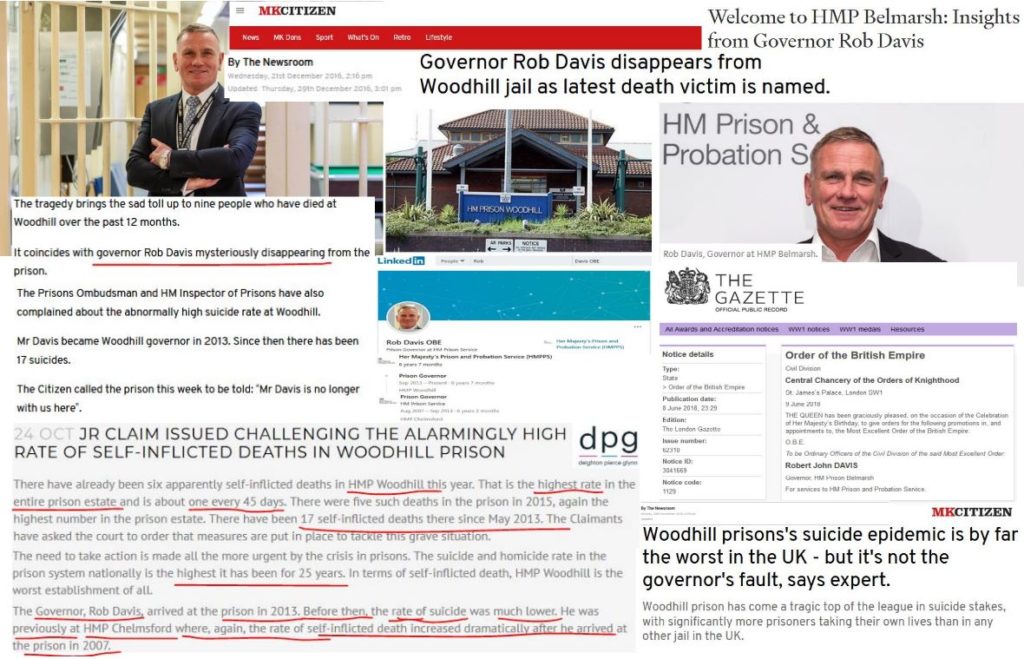 The infliction of a 51-week prison term at Belmarsh for skipping bail appears also to be propagandist. Because Belmarsh is designed for violent criminals and terrorists, his imprisonment there while extradition proceedings occur, works as part of the Kafkaesque show trial that communicates US Government propaganda that he has aided and abetted terrorists.
In January 2020, ITV aired a documentary called Welcome to HMP Belmarsh, which has a reputation for being "Britain's Guantanamo." Welcome to HMP Belmarsh was presented by actor Ross Kemp was formerly married to Rebekah Brooks, trusted deputy of media oligarch Rupert Murdoch, whose News Corp empire promoted the Iraq War. According to World Socialist Website, the fascist poster-boy Tommy Robinson, who was sentenced to Belmarsh for contempt of court after attempting to collapse a serious rape trial, appears in several interviews with Kemp. Evidently, Assange was the subtext to the documentary, inferring that Robinson was more popular than Assange because the fascist poster-boy got more mail.
The documentary appears to be part of the continued smear campaign ahead of the Assange extradition trial since it made clear that the prison has held KGB agents, Al Qaeda cells and criminals of drug syndicates and money laundering.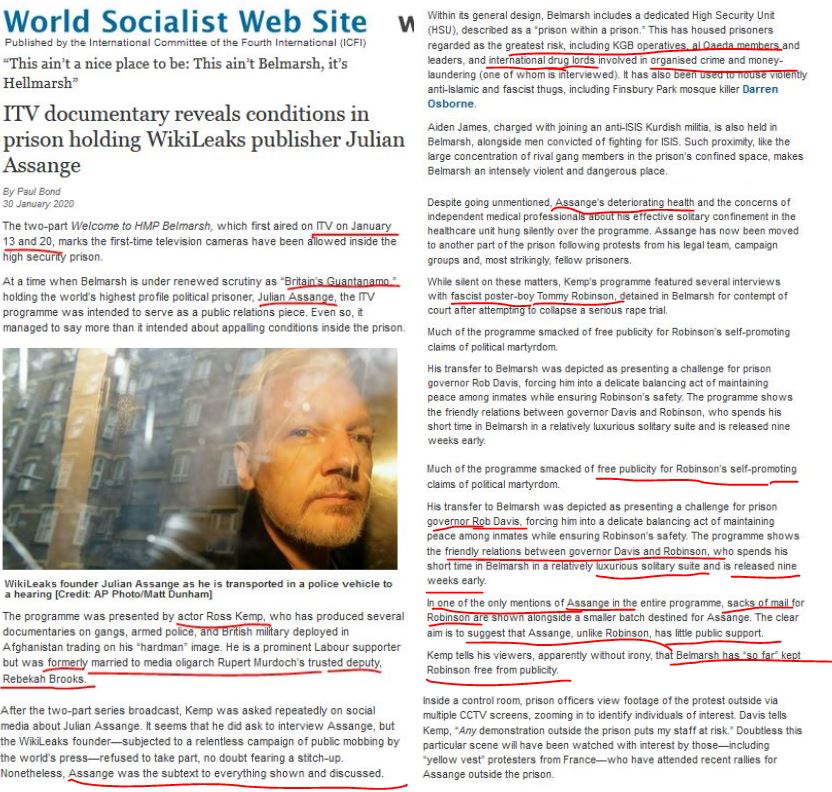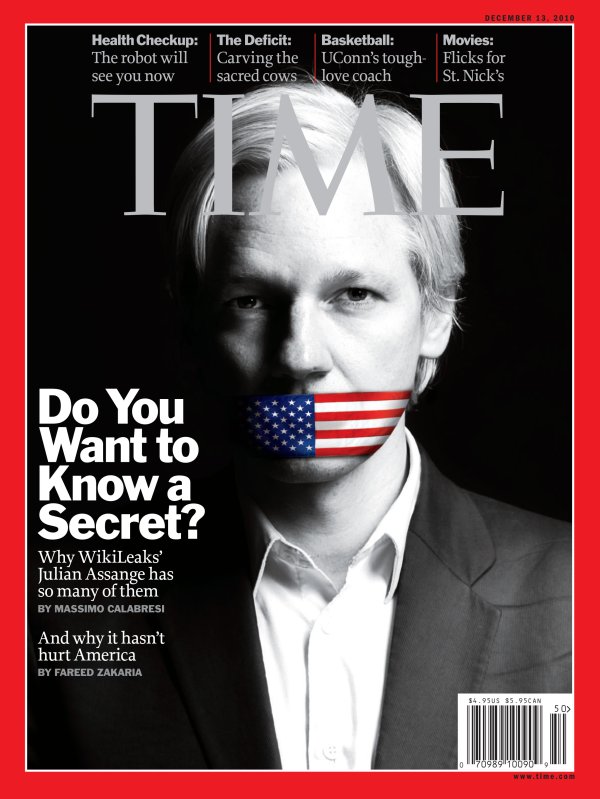 This is the point of no return when the protagonist considers giving up because he and his core supporters find out what is really going on. The situation is bleaker than they imagined. It is a scene that does not necessarily involve big action or a climax.
In a three Act story structure, it is the half way point, where the protagonist is forced to reassess their quest, formulate new more specific, focused goals. The protagonist takes commits to a new overarching goal totally in a way he cannot back out of, raising the stakes, escalating risks and driving the action.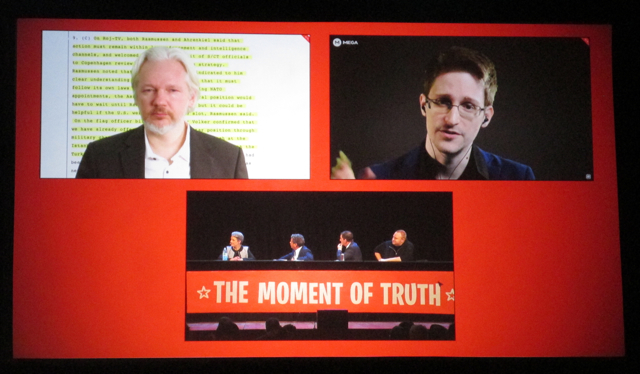 Action is character.
Key Finding: This potentially precedent-setting trans-jurisdictional case boils down to a gambit to construct a global defacto-licensing system for journalists in a post-9/11 dystopian world where news gathering becomes make-believe 'scoops' authorized by governments in Police State territories.
See full exposé: The American Pivot to Dystopia? Casting WikiLeaks Founder Julian Assange as America's Most Wanted Man
— https://snoopman.net.nz/2020/03/02/the-american-pivot-to-dystopia-casting-wikileaks-founder-julian-assange-as-americas-most-wanted-man/ —
Coming soon: "The American Deep State's Diabolical Quest to Make True Love Extinct" in this special "American Pivot to Dystopia" edition.